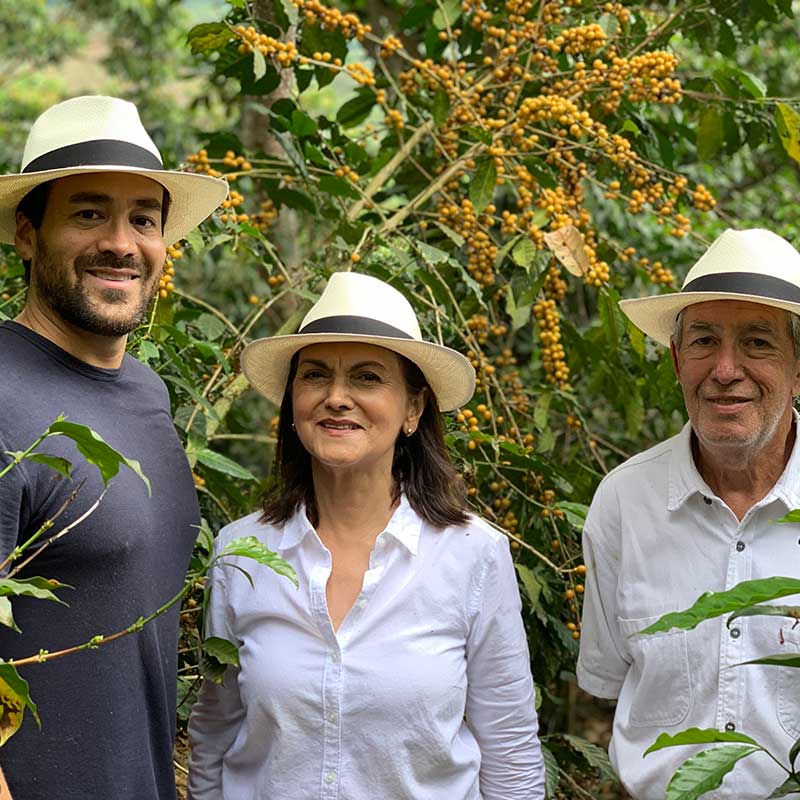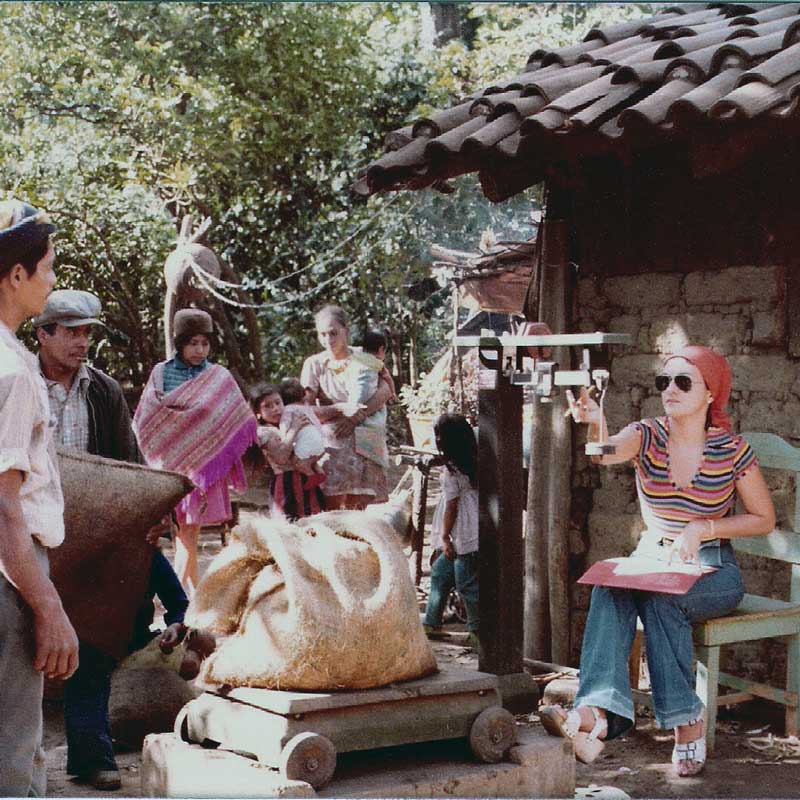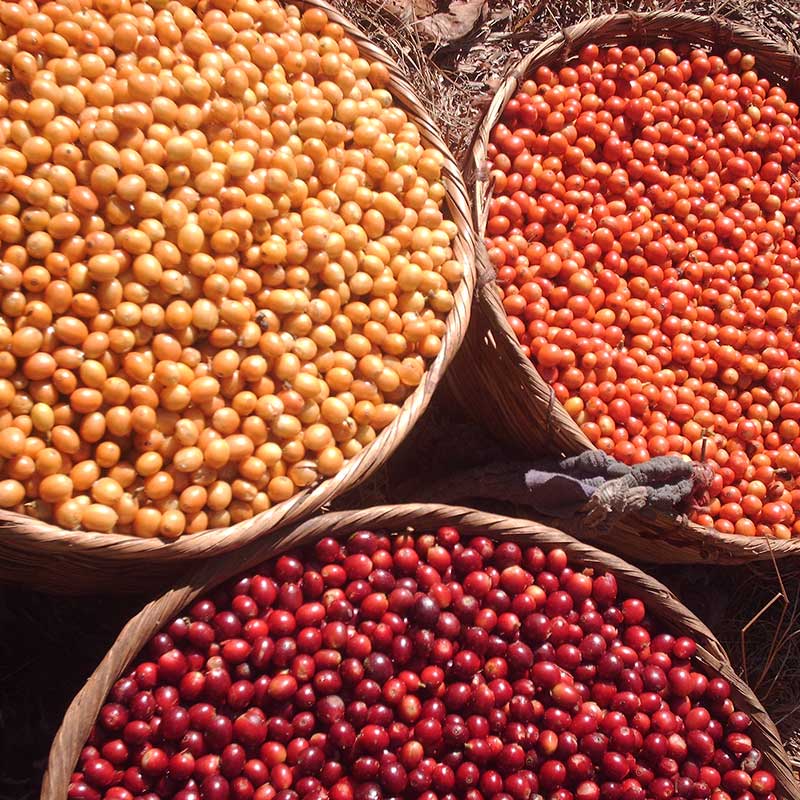 El Salvador San José Bourbon
white chocolate
.
grapes
.
nectarine
NY SKÖRD FRÅN FAMILJEN MAGANÀ
Vi har besökt deras gård San José – som har ägts av kvinnorna i familjen i fyra generationer – flera gånger. Den ekologiska medvetenheten är hög och på gården finns en mångfald av djur och växter. Här odlar de varieteten Bourbon och gör verkligen allt för att optimera dess delikata karaktär; kaffeträden växer under skugga och allt kaffe plockas för hand när det är fullmoget.
We buy all the coffee that the family produces. Every year before harvest, we jointly decide how their coffee should be processed after picking. It is a rewarding way of working, which creates added value for them, us and those who get to enjoy their fine coffee. The washed method used in this coffee is the basis of their production and gives a truly elegant and consistent result.
San José Bourbon is a creamy and smooth-bodied coffee with peach sweetness and soft chocolate in its character.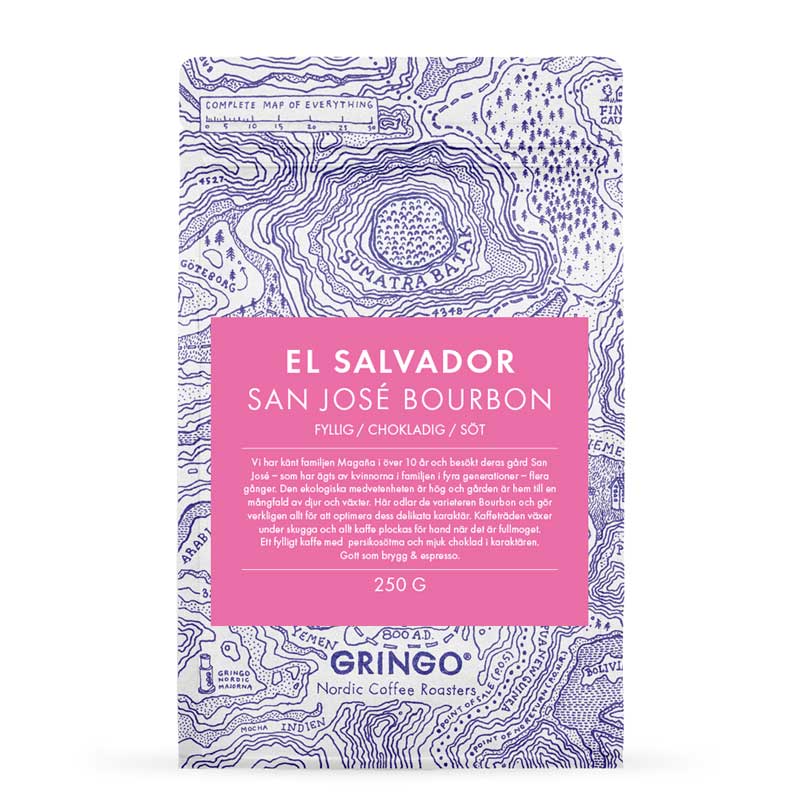 | | |
| --- | --- |
| Weight | 0.25 kg |
| Country | El Salvador |
| Producer | Magaña Family |
| REGION | Apaneca |
| Altitude | 1450 meter |
| Cultivar | Bourbon (red, yellow, orange) |
| process method | Washed |
| Drying Method | Raised drying beds |
| harvest period | January – March |
| Lot-size | 1450 kilo – skörden 2023 |
GRINGO'S TERMS OF PURCHASE