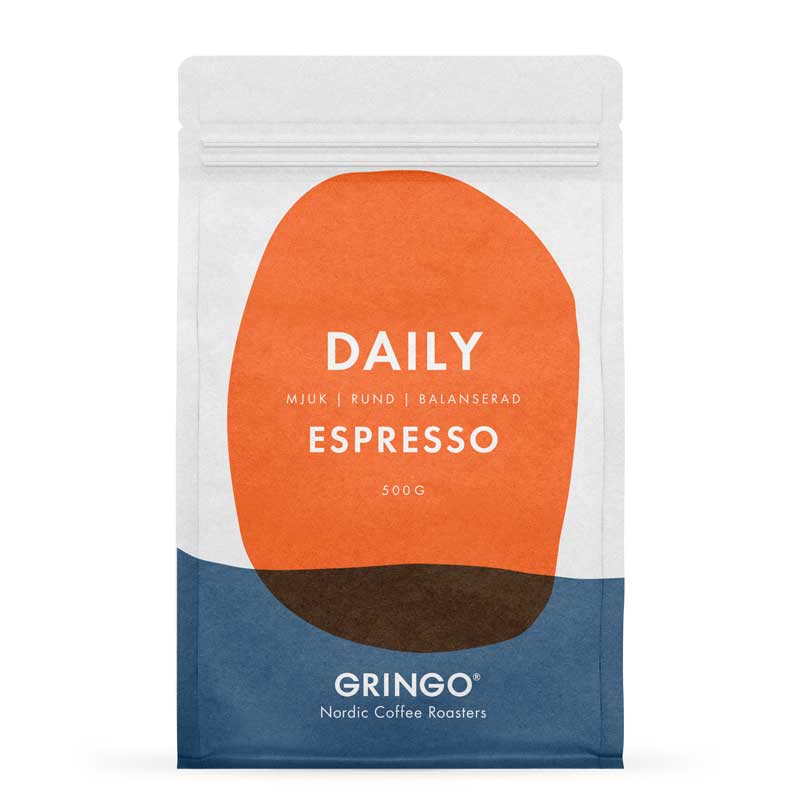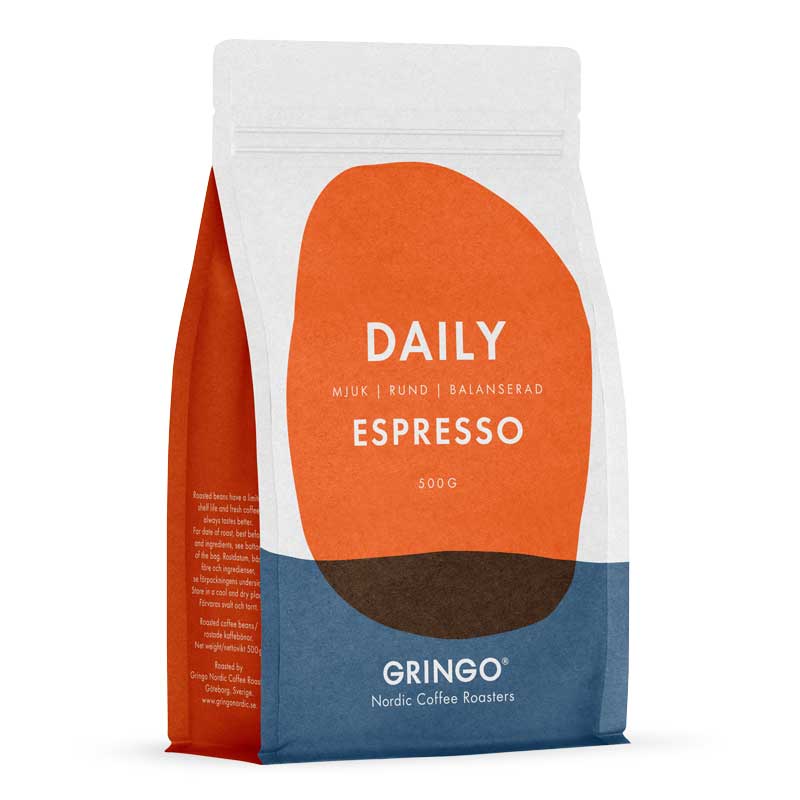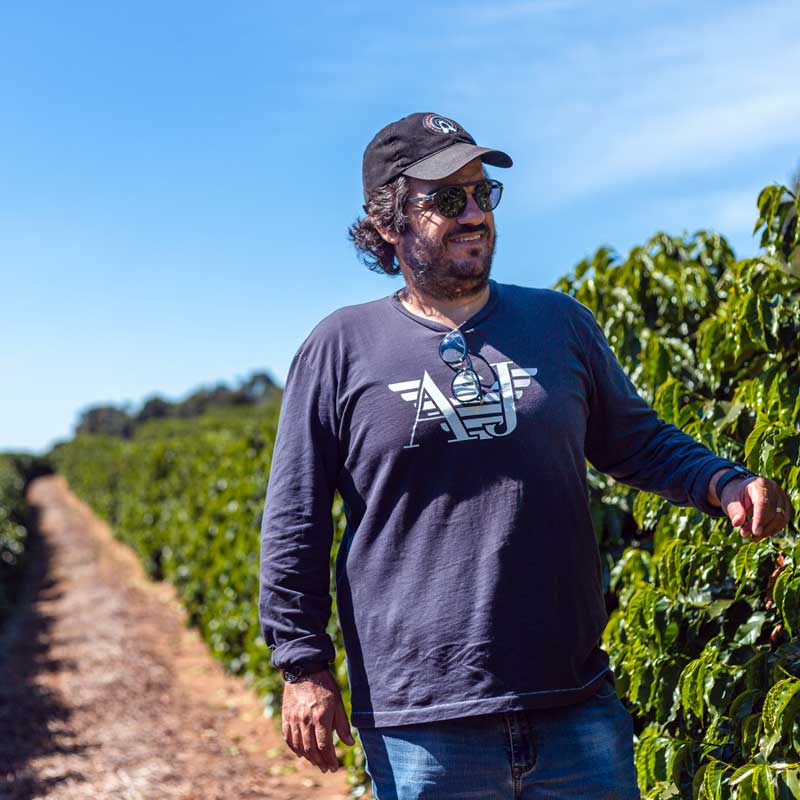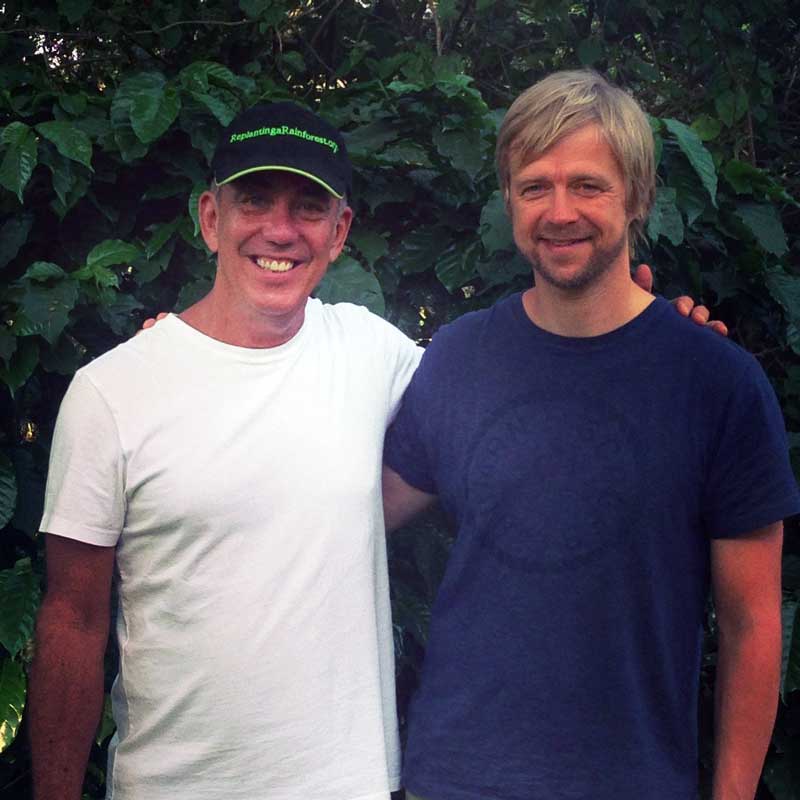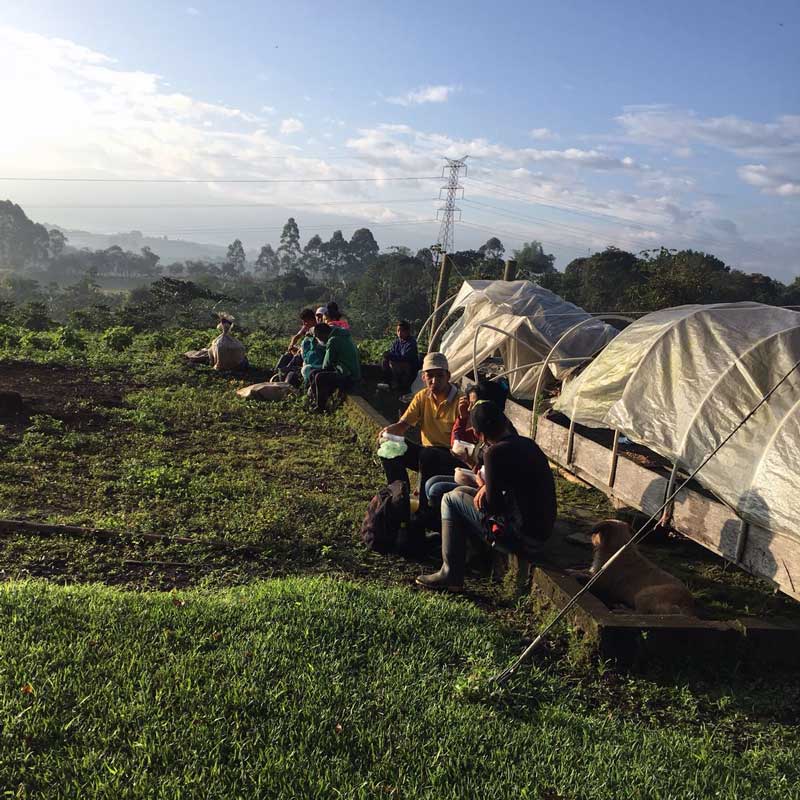 Balanced
.
Smooth
.
Sweet
As a basis in Daily Espresso, we always use coffee beans from two farms in Brazil, which are then seasoned with berry-dried coffee, mainly from Colombia, El Salvador and Ethiopia. The mixture gives an espresso that is both chocolate-filled and softly fruity.
CURRENT BLEND
– Brasilien Santuário Sul Bourbon 300 Natural Fermented
– Brasilien Fazenda Ambiental Fortaleza Bobolink Yellow
– Colombia Finca Sierra Geisha Natural
THE ROASTING PROFILE ON THE DAILY ESPRESSO
The chocolate and caramel character in Daily Espresso emerges through how the coffee is roasted - at the end of the roasting process, the sugar in the coffee is caramelized gently and the unique flavors from the coffee bean's origins become clear. The slightly longer roasting time also gives a deep and fine caramel sweetness.
GRINGO'S TERMS OF PURCHASE