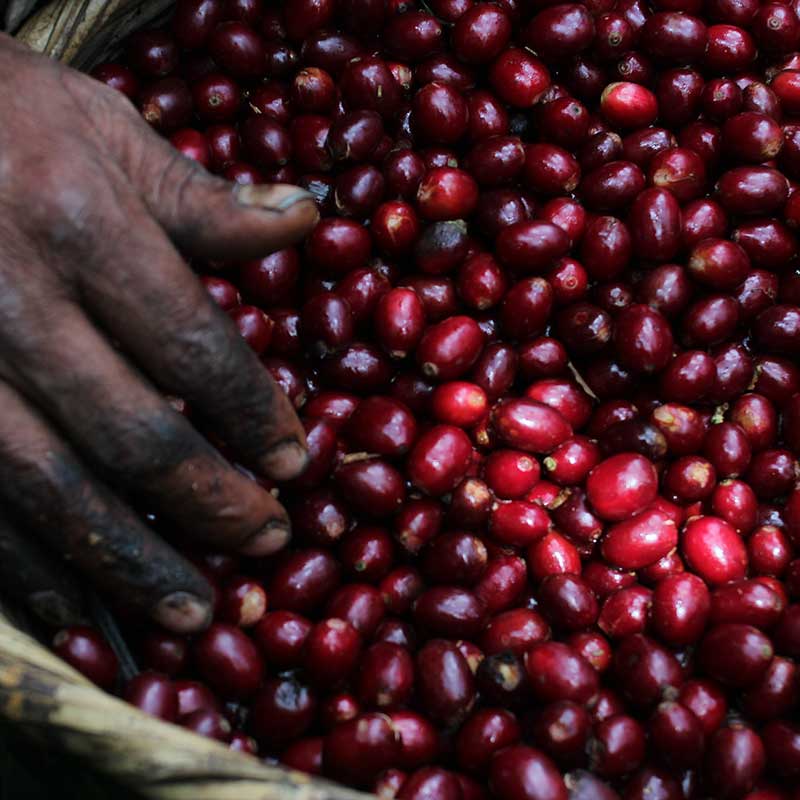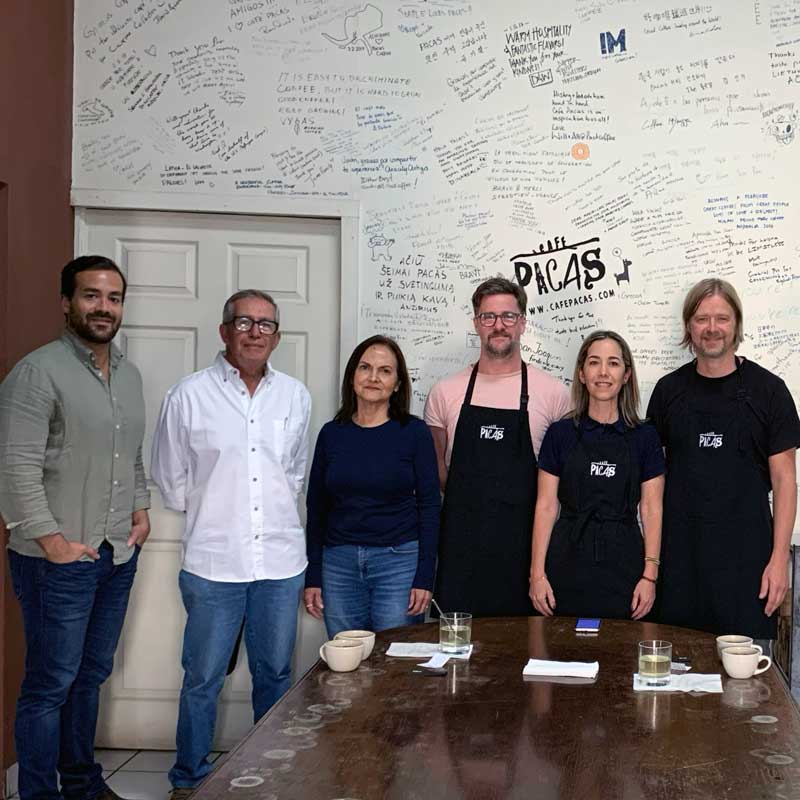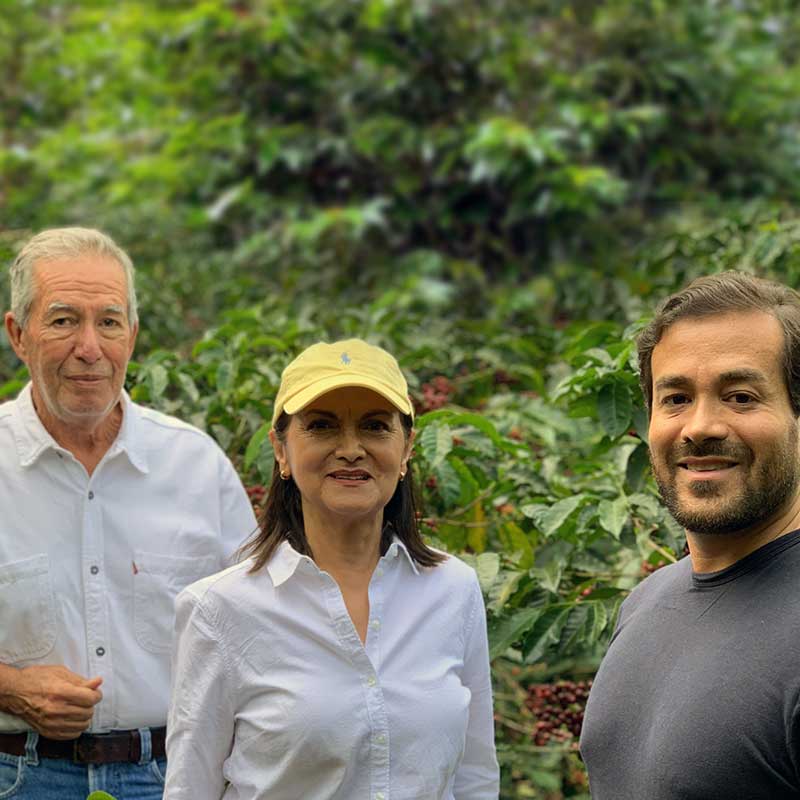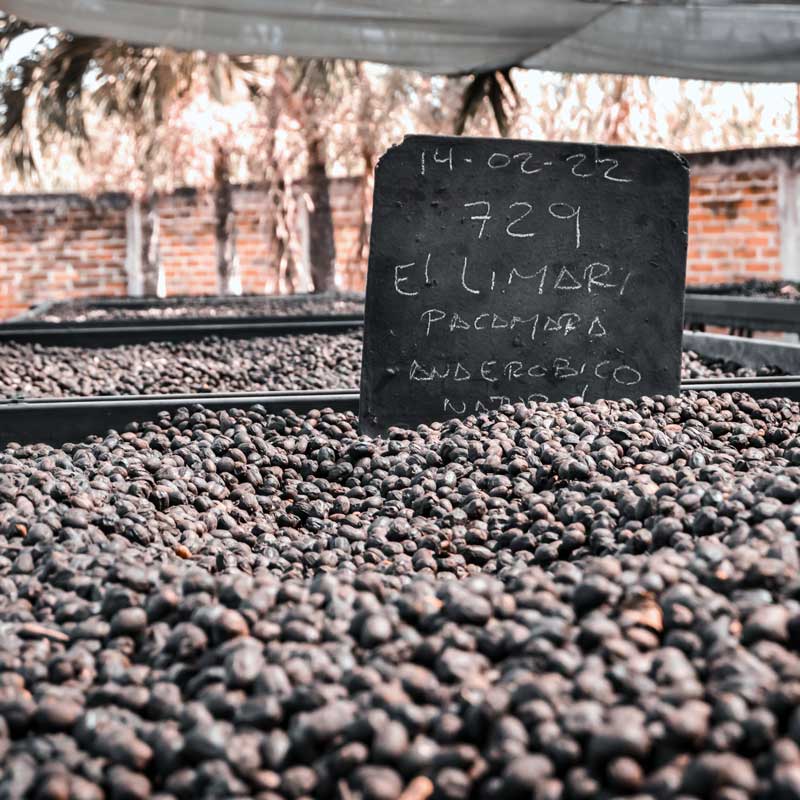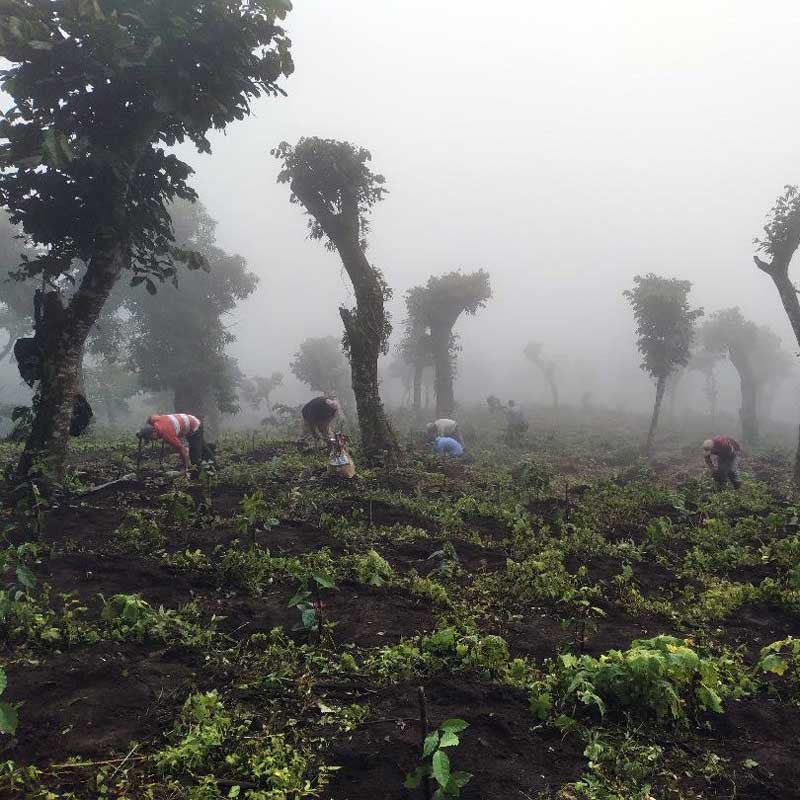 El Salvador Purple Pacamara
Orange Marmalade
.
Creamy
.
Plum
This is the third year in a row that we roast a cherry-dried coffee with the Pacamara variety from the Magaña family in the Apaneca region. Here, each bean has been hand-picked when they are purple, just on the verge of being overripe, and then slowly dried in their own pulp for over a month. It produces a full-bodied coffee, with notes of plum, nectarine and orange peel.
469 / 5,000 Translation results Translation result star_border We have known Angel and his family for more than 14 years, we buy their entire crop. It is a collaboration we value highly. The family has a great commitment to both the environment and quality, they always strive to get a little better every year. The philosophy is about growing and producing coffee in accordance with nature, a deep concern for the balance of the soil and the ecosystem. Their farm is home to a variety of birds and other animals. The coffee tastes great in all imaginable brewing methods.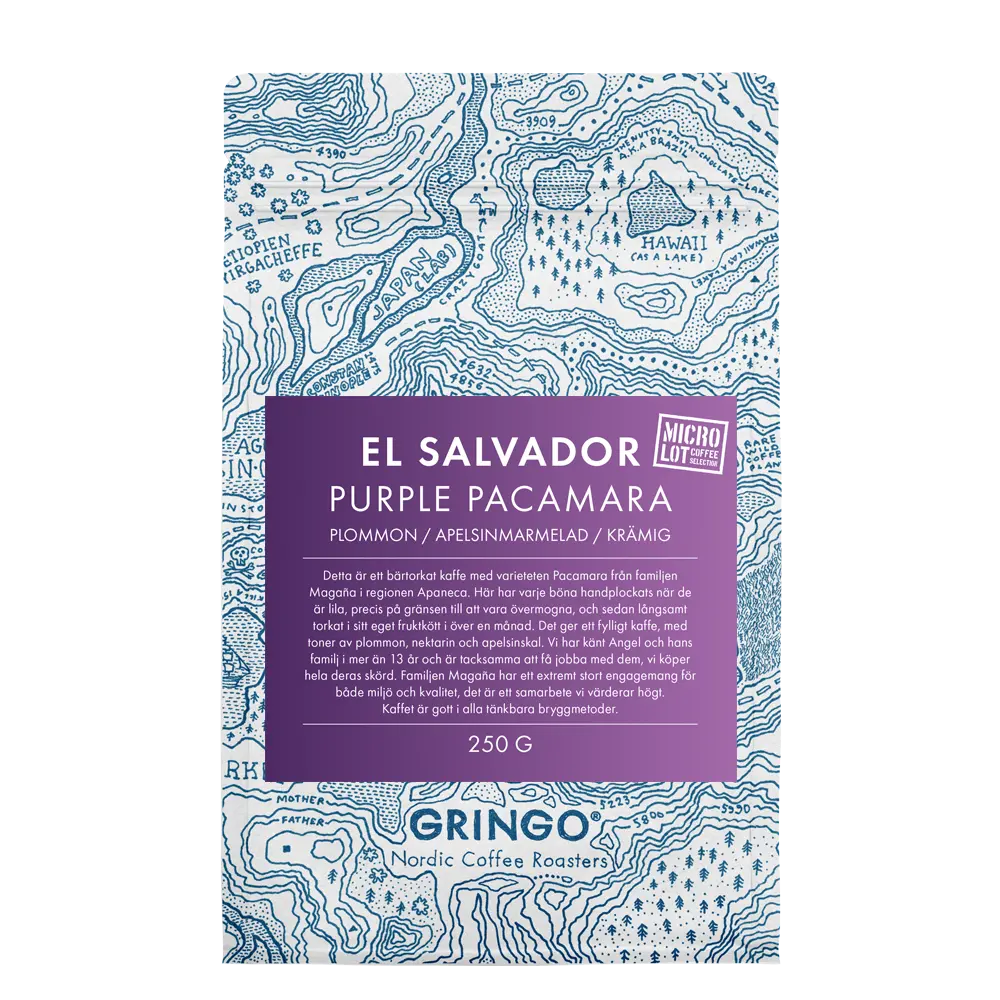 | | |
| --- | --- |
| Weight | 0,25 kg |
| Country | El Salvador |
| Producer | Magaña Family |
| REGION | Apaneca |
| Altitude | 1470 metres |
| Cultivar | Pacamara |
| process method | Traditionellt bärtorkad |
| Drying Method | Raised drying beds under UV protection |
| harvest period | February – March |
| Lott Size | 280 kilo |
Passar att bryggas i Aeropress, pour over, presskanna, modern espresso.
GRINGO'S TERMS OF PURCHASE