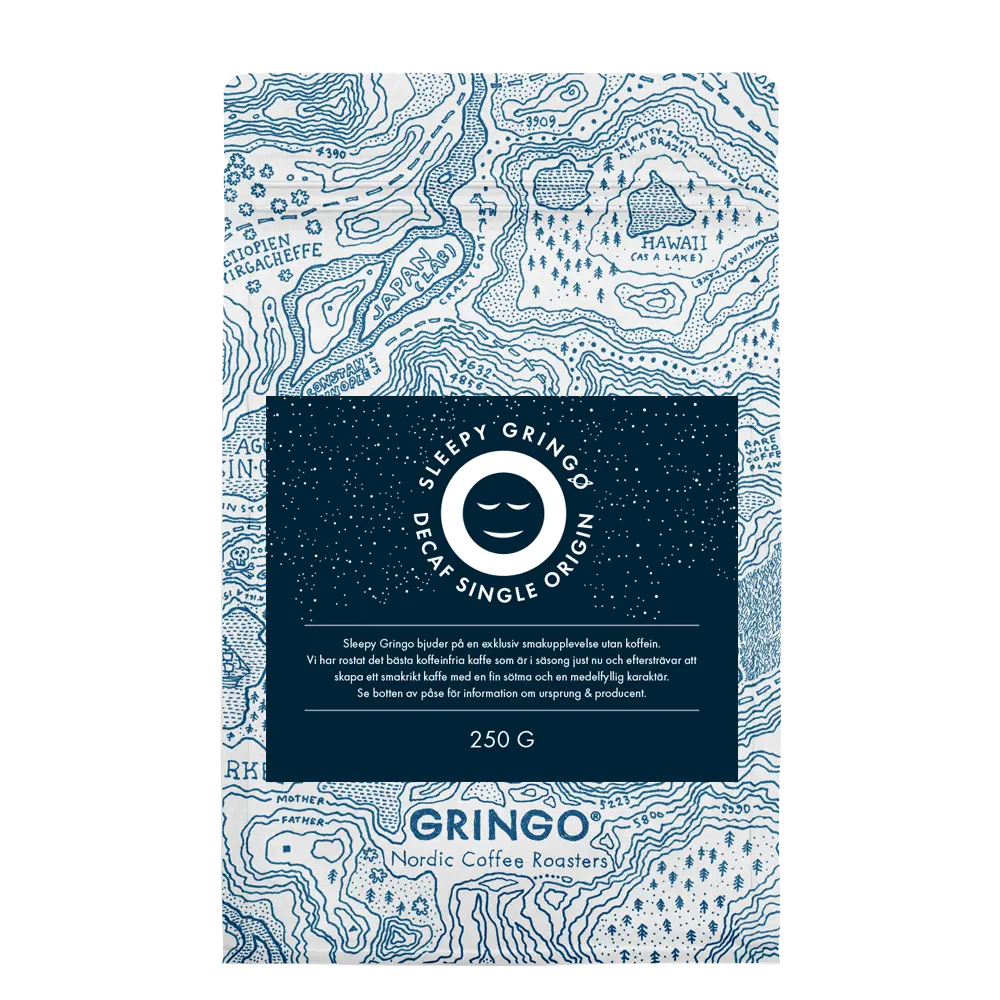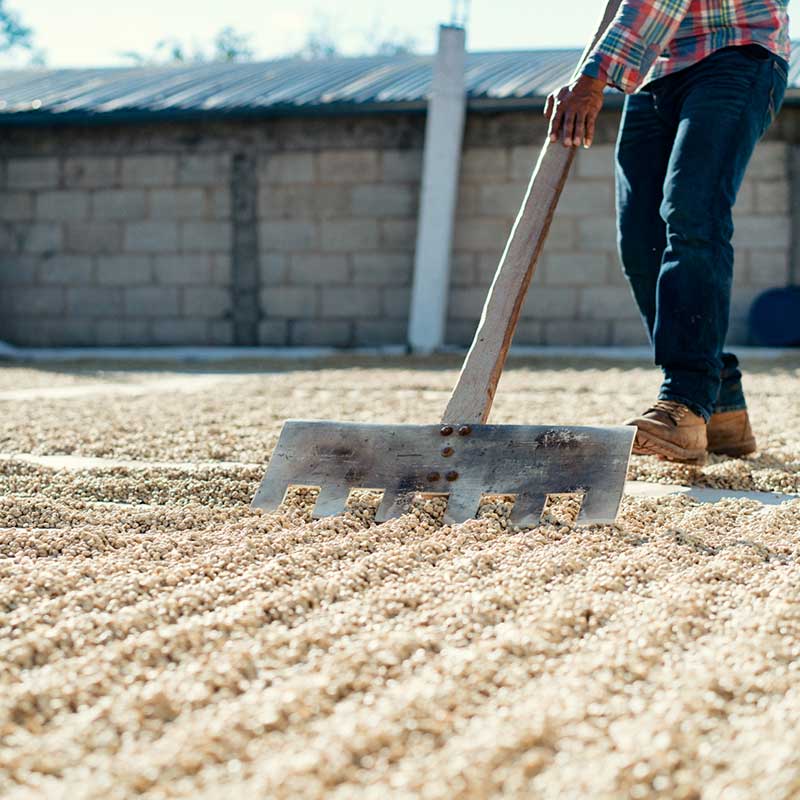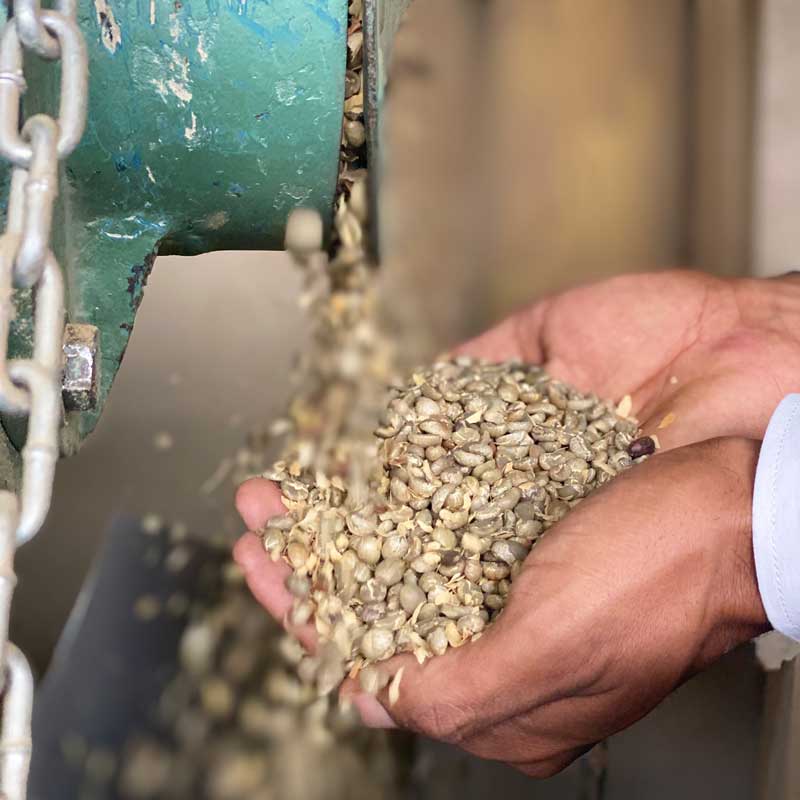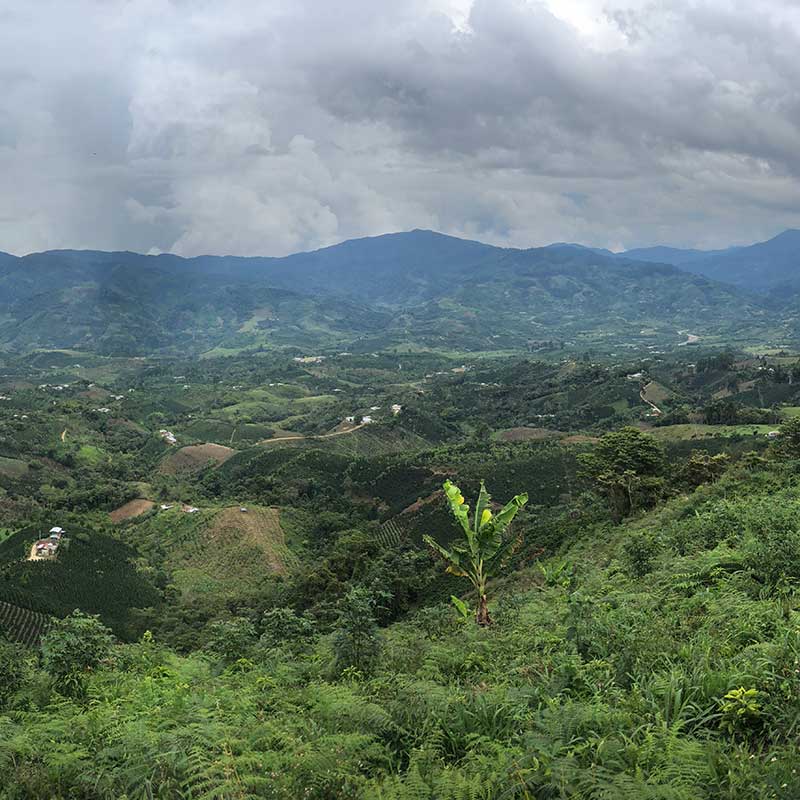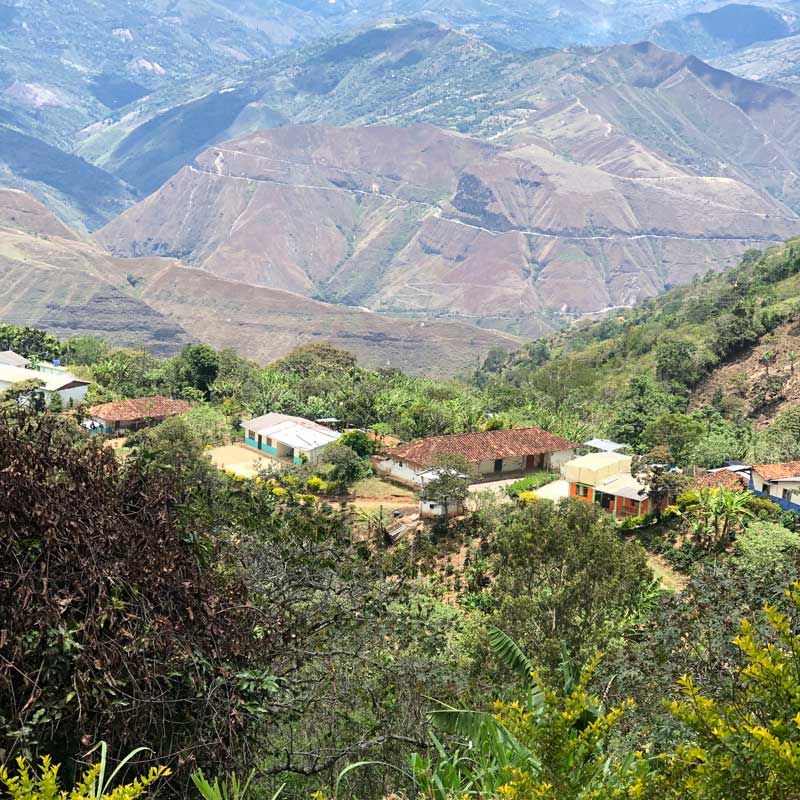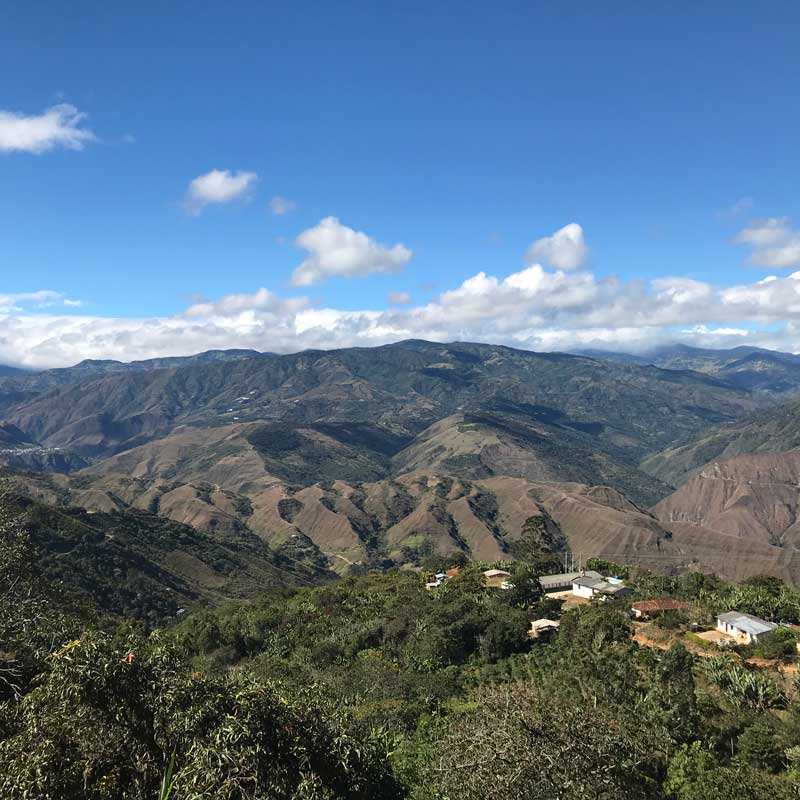 Balanced
.
Chocolate
.
Caramel
The coffee comes from producers in the Nariño region of Colombia. Several of the farms are small, but together they have created a lot that gives a score of 84-85 points on a quality scale (so-called Specialty Coffee). This makes it different from 99% of all decaffeinated coffee produced, due to both its high quality and its transparency.
THE DECAF METHOD
To remove the caffeine in the coffee, natural Carbon Dioxide (CO2) is used. The method takes advantage of the fact that carbon dioxide, when compressed, behaves both as a gas and a liquid and can thus bind to the caffeine.
In the method, the steamed raw coffee beans are bathed in the compressed carbon dioxide and the caffeine is removed by filtration. The flavor components are retained in the bean throughout the process, instead of being leached and then returned (which happens in many other methods).
Through this natural method, the good taste of the coffee is retained, which is one of the reasons why we believe that this method is the method of the future for producing decaffeinated coffee.
MORE INFORMATION ABOUT THE COFFEE
The city of Buesaco is located high on a ridge in the Andes in the Nariño region of Colombia. Cooperativa de Cafés Especiales de Nariño has its offices, cupping lab and warehouse here, where the coop collects coffee from smallholders whose farms are hidden in the slopes that surround the city.
The cooperative collaborates with more than 300 small farmers throughout Nariño, who usually harvest coffee all year round. The lots are analyzed and bought and the farmers receive premiums in addition to the market price. These premiums stimulate high quality standards and good agricultural practices, such as avoiding the use of glyphosate and other chemicals. In particular, this amount of decaffeinated coffee consists of small batches of beans from farms around the Galeras volcano.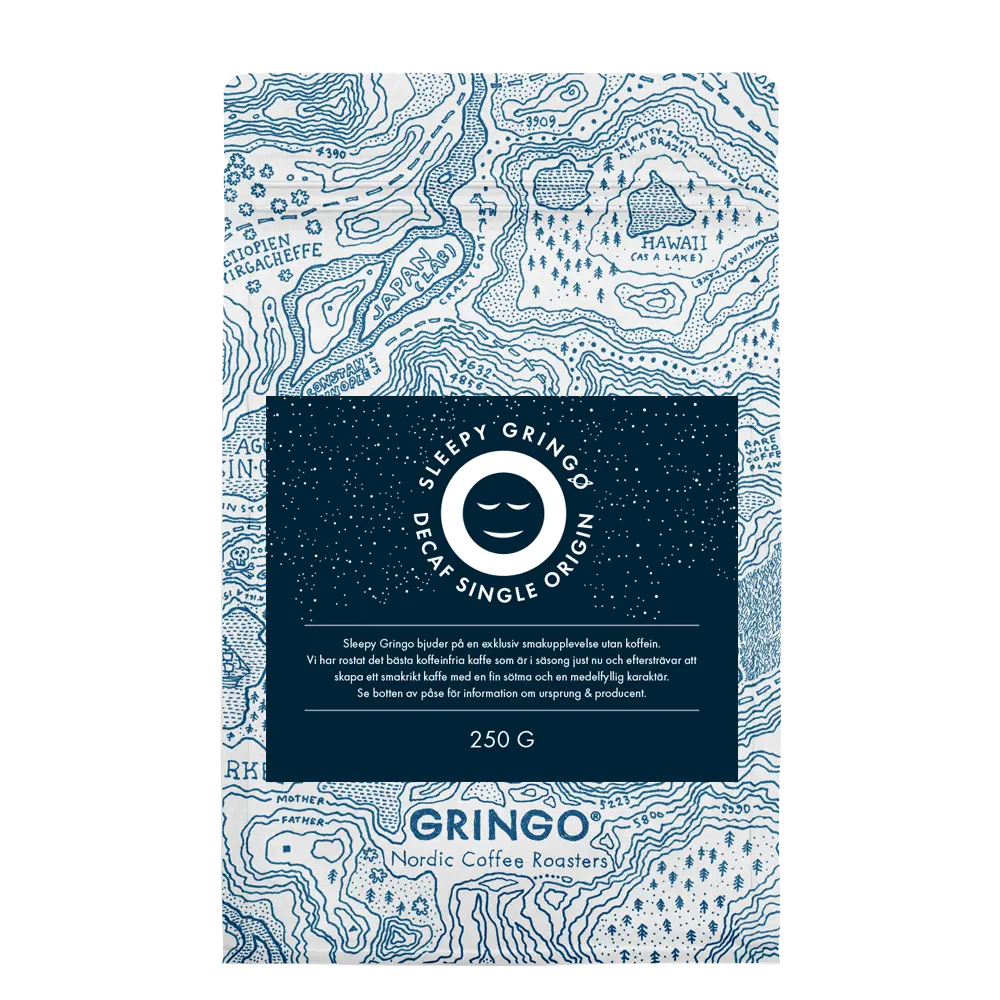 | | |
| --- | --- |
| Weight | 0.25 kg |
| Country | Colombia |
| REGION | Nariño |
| Altitude | 1550-1650 |
| Cultivar | Caturra, castillo, colombia |
| process method | Fermented in a water bath and then sun-dried |
| harvest period | All year round |
| Lot Size | 250 g, 12×250 g |
Suitable for brewing in Aeropress, pour over & espresso.
GRINGO'S TERMS OF PURCHASE