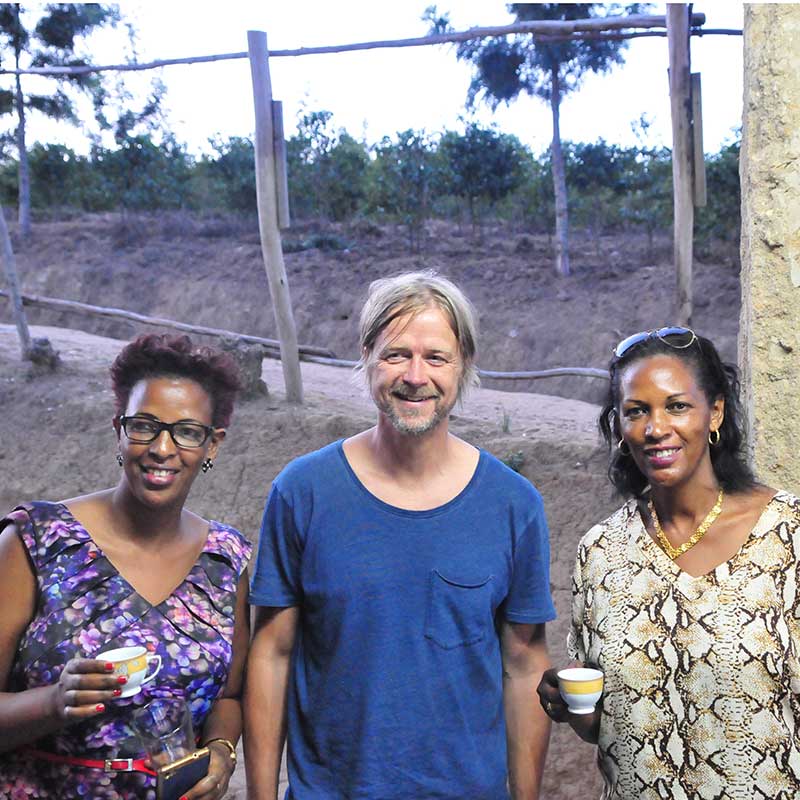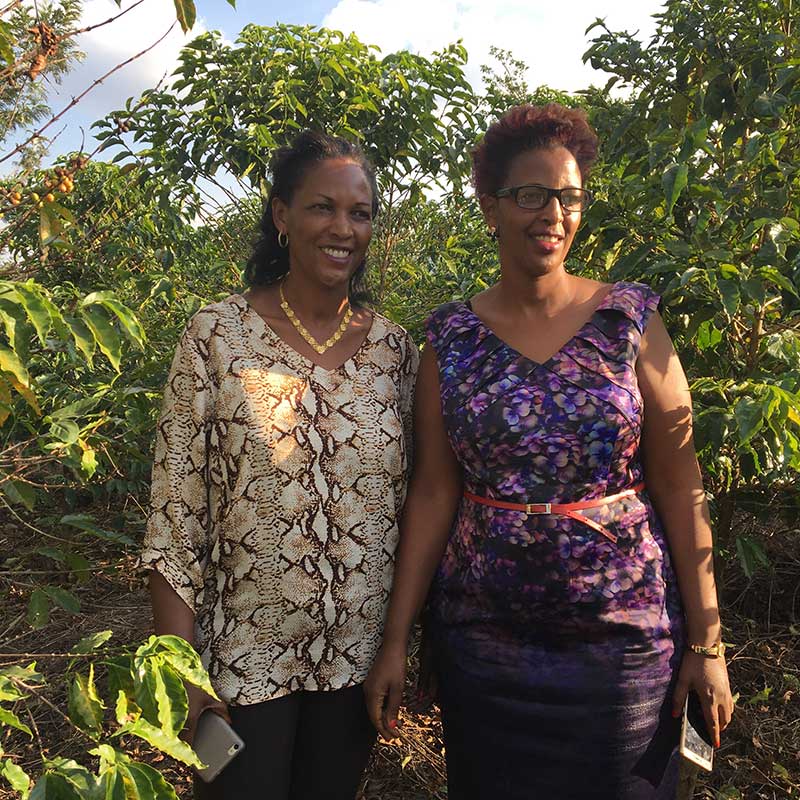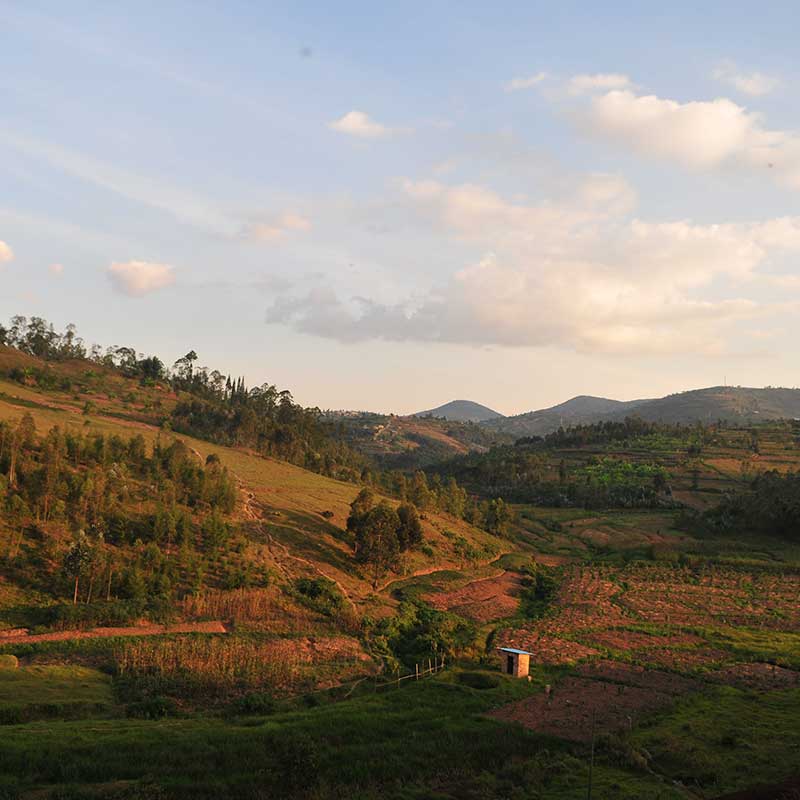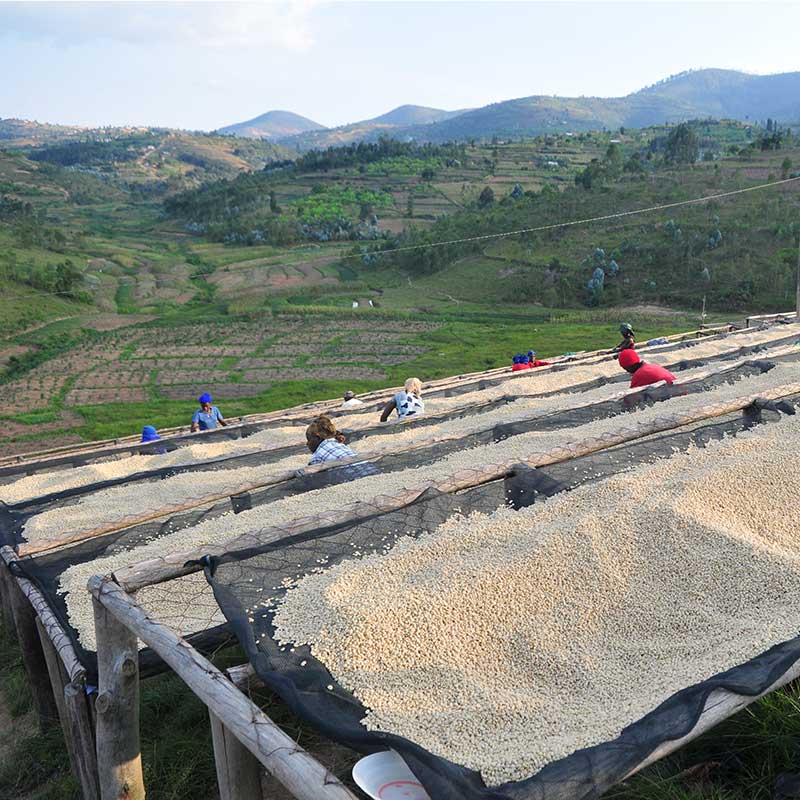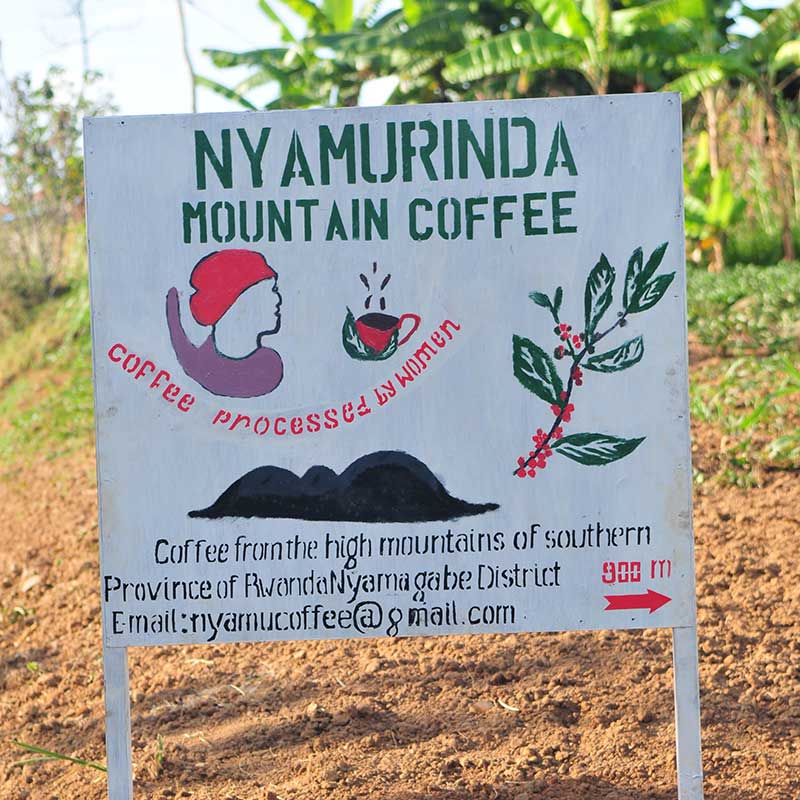 FLAVORFUL
.
APRICOT
.
Creamy
This is the new crop of – in our opinion – the best value coffee there is; the quality that the sisters consistently deliver to us is usually only found in more expensive micro-lots. If you haven't tried this amazing coffee, we highly recommend it. In addition, the new harvest is, if possible, even better than the previous year's.
We have an extra special relationship with Nyamurinda and the people behind it, it's a special story. Even before we started Gringo, Johan, Pernilla and Petter (3/4 of the Ekfeldt family) went to Rwanda and met Francine and Immaculate and their families, who run the washing station (it's called that in Rwanda, families from the hills around come there with their coffee harvest to then have the beans processed there). The sisters were the only two out of eight siblings who survived the genocide in Rwanda. They are very devoted to their work and the coffee they produce. Beside coffee, they also run a school.
Their coffee was the first coffee we imported and our collaboration and relationship continues, their coffee is of high quality and they are just great to work with.
The sisters actively support female family growers in the region and have also ensured that all important positions at the washing station are held by women. The coffee is not organically certified, but all coffee is grown locally and neither artificial fertilizers nor pesticides are used, so by definition we dare to say that this is an organically grown coffee.
Rwanda Nyamurinda is apricot-fruity, creamy and very balanced in character.
| | |
| --- | --- |
| Weight | 0.25 kg |
| Country | Rwanda |
| Producer | Rwanda Nyamurinda Coffee Growers |
| REGION | Nyamasheke |
| Altitude | 1800-2120 |
| Cultivar | Red Bourbon |
| process method | Washed |
| Drying Method | Shade on African beds |
| harvest period | May - June |
| Lot-size | 6000 kilo |
GRINGO'S TERMS OF PURCHASE