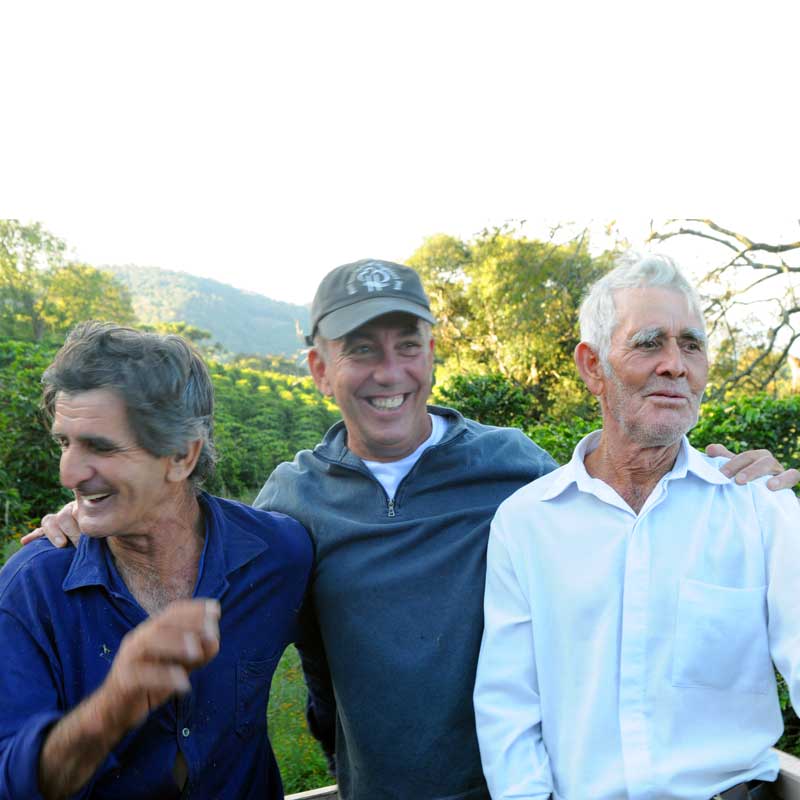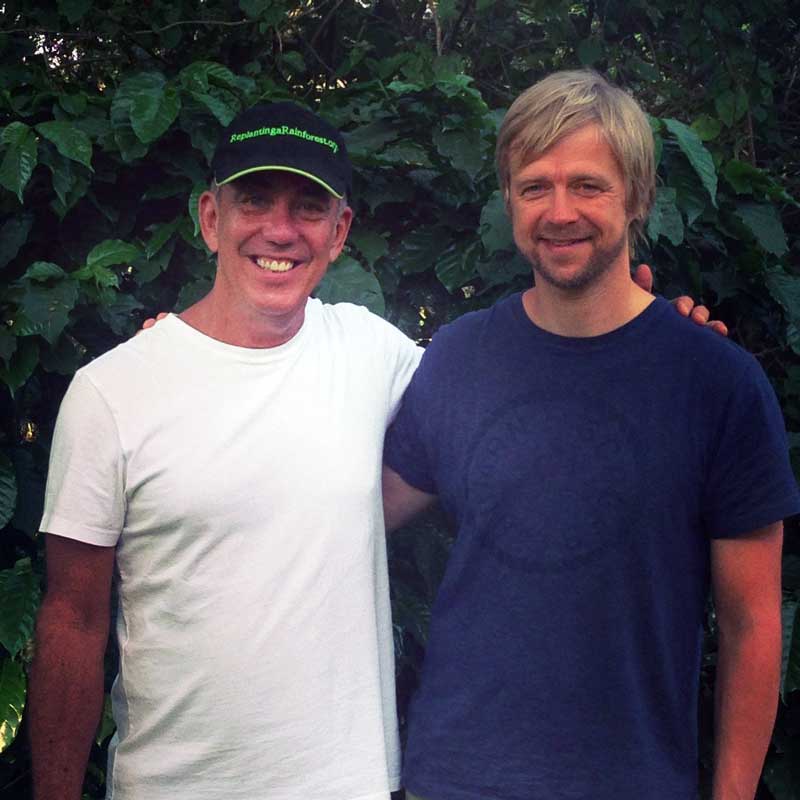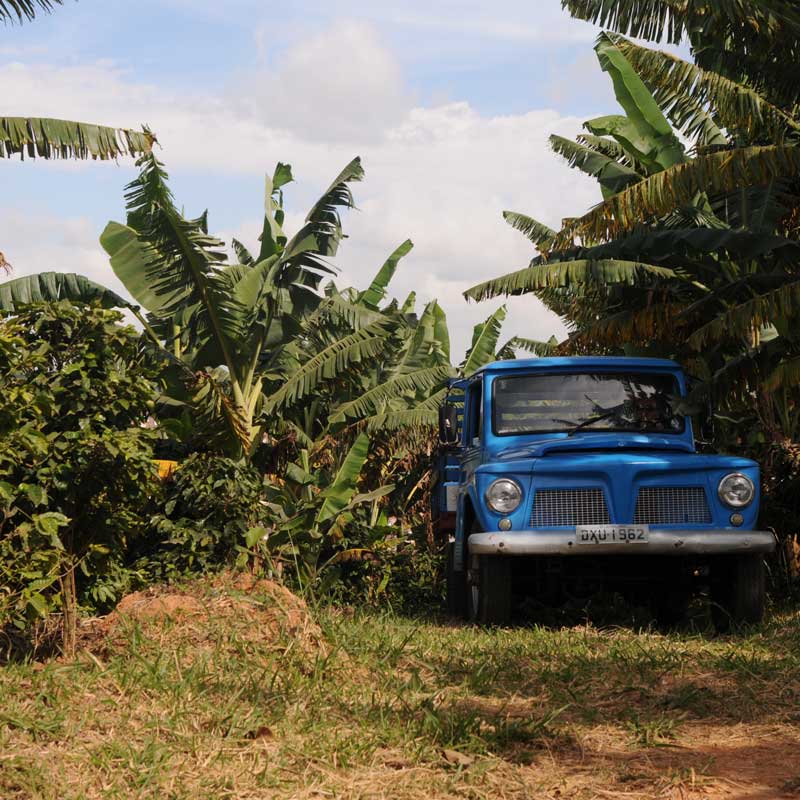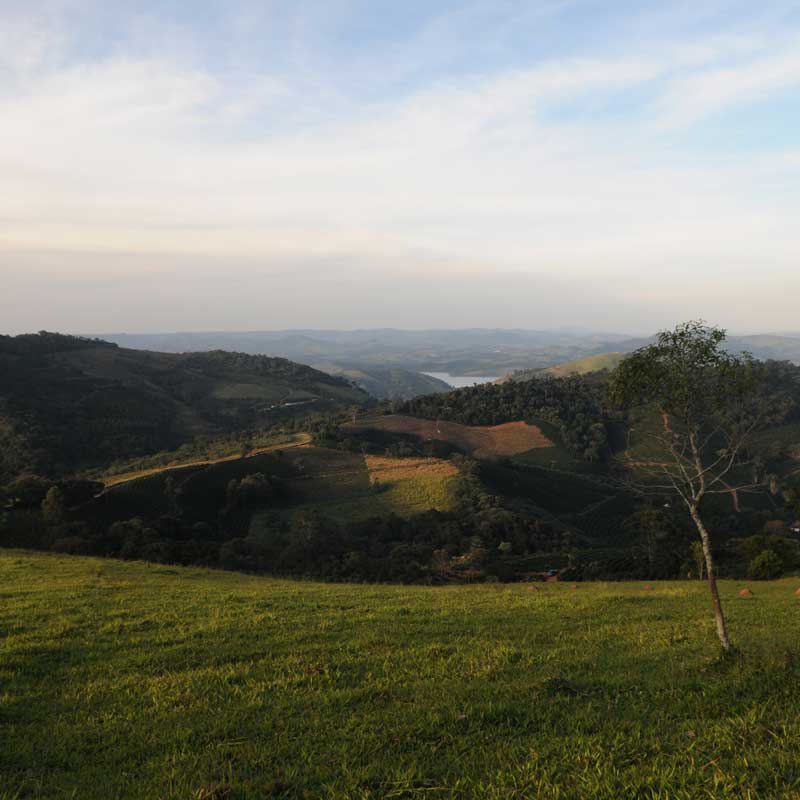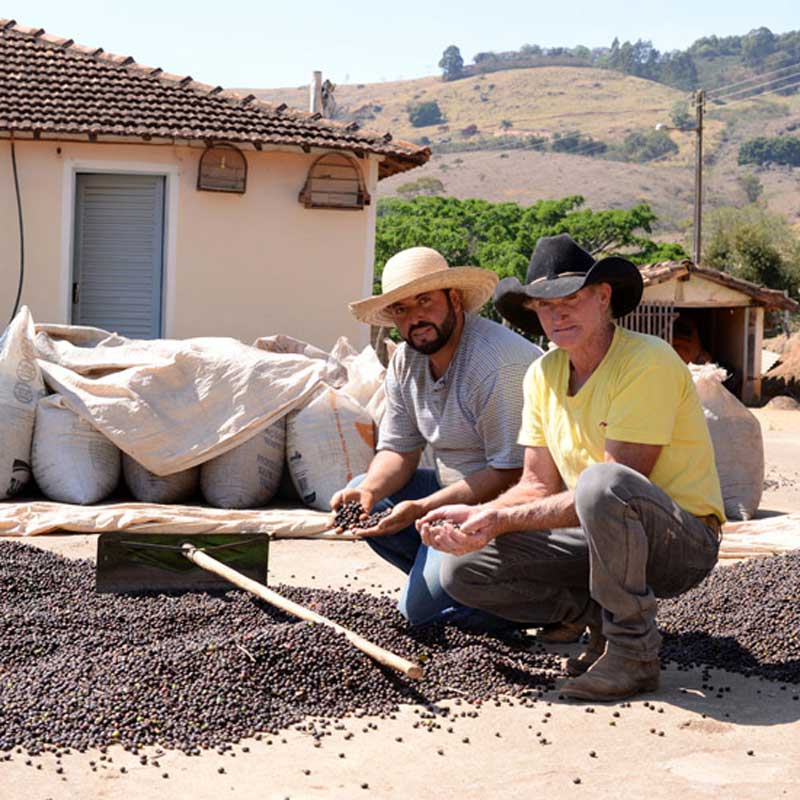 Brasilien Fortaleza Bobolink
Hazelnut
.
almond
.
milk chocolate
The Croce family are old friends of ours and Johan has visited their farm many times. Fazenda Ambiental Fortaleza has been in the family's possession for generations and in recent years it has been transformed by Silvia and Marco Croce into an ecological model farm. This particular coffee comes from some of the smaller coffee farmers who grow coffee - according to organic principles - around the main farm FAF. The farm and the family business are run today by Felipe Croce.
Together with the collaborating coffee producers, they have created green corridors for wildlife and preserved the natural water sources. Through the Bobolink project, they have gained a natural cycle and a richer fauna. In addition to the sustainability aspect, the farmers get paid better for their coffee.
In the character, Fortaleza Bobolin has a classic Brazilian tone, lots of nuts, dried fruit, chocolate and roasted hazelnuts.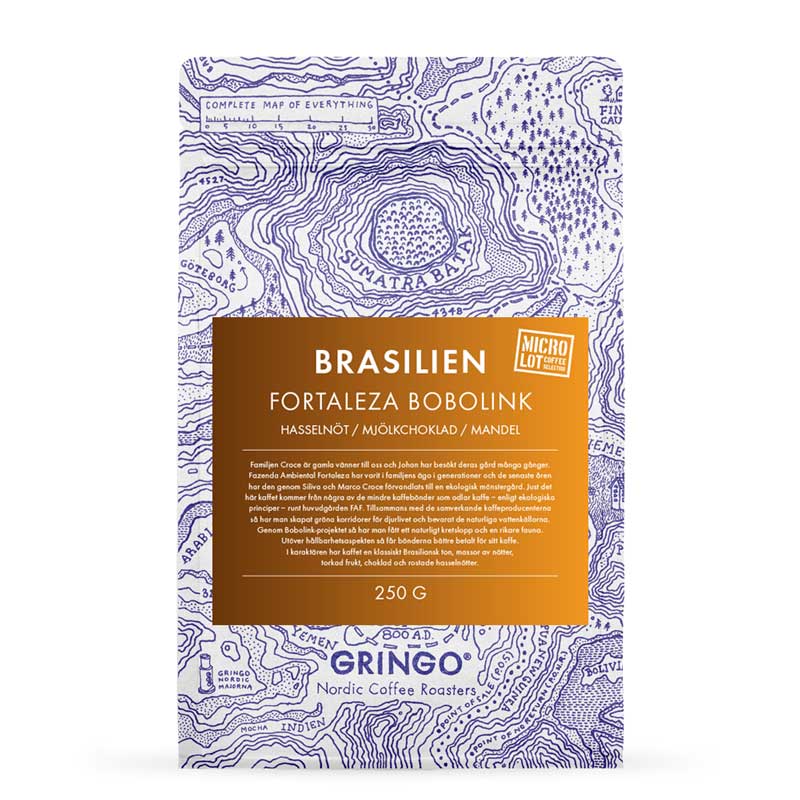 | | |
| --- | --- |
| Weight | 0.25 kg |
| Country | Brazil |
| Producer | Familjen Croce |
| REGION | Mococa, Distrito de Igaraí |
| Altitude | 1100 – 1300 metre |
| Cultivar | Bourbon, obata, catuai |
| process method | Natural |
| Drying Method | Sun |
| harvest period | May-August |
| Lot-size | 9000 kilo |
Detta mjuka och chokladfylliga kaffe kan bryggas i alla typer av kaffebryggare, även som espresso.
GRINGO'S TERMS OF PURCHASE