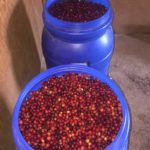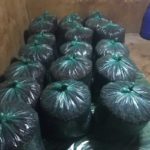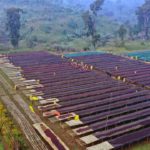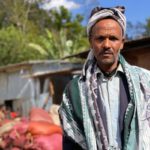 Etiopien Gedeb Carbonic Espresso
grilled lemon
.
nectarine
.
Tropical fruit
We have previously offered this coffee, then roasted for pour over, but it is also a coffee that is perfectly suited for espresso. Gedeb Carbonic is a very smooth and berry-like coffee, with a nice sweetness and just the right amount of acidity. Very good as a pure espresso, but it also does wonders in a cappuccino or cortado.
Getachew is an experienced producer and has proven for a few years now that he handles quality production at the highest level. The coffee used for the anaerobic coffee is from the latter part of the harvest, when the coffee from the highest located plants is picked. The coffee comes from small family farms, in the local community of Gedeb. The cherries come from both newly planted trees of improved varieties and traditional old heirloom varieties. The farmers use exclusively organic manure, pruning of the coffee trees is non-existent.
The anaerobic process begins by removing unripe cherries by placing them in water (light/unripe coffee berries float, heavy/ripe berries sink). Defects are then manually removed before the cherries are placed in sealed grain bags and stored in a cool, dark place away from sunlight for approx. 72 hours. After three days, the cherries are removed from the bags and placed in thin layers on drying tables. It takes 18-20 days for the berries to dry in the shade, before they can rest before peeling and sorting.
Microbes are extremely diverse and have the potential to produce a wide range of flavors in coffee. Aerobic microorganisms (which are fed with oxygen) give different taste results than anaerobic, so there is a huge potential to produce very different flavors by simply changing available resources for microbes.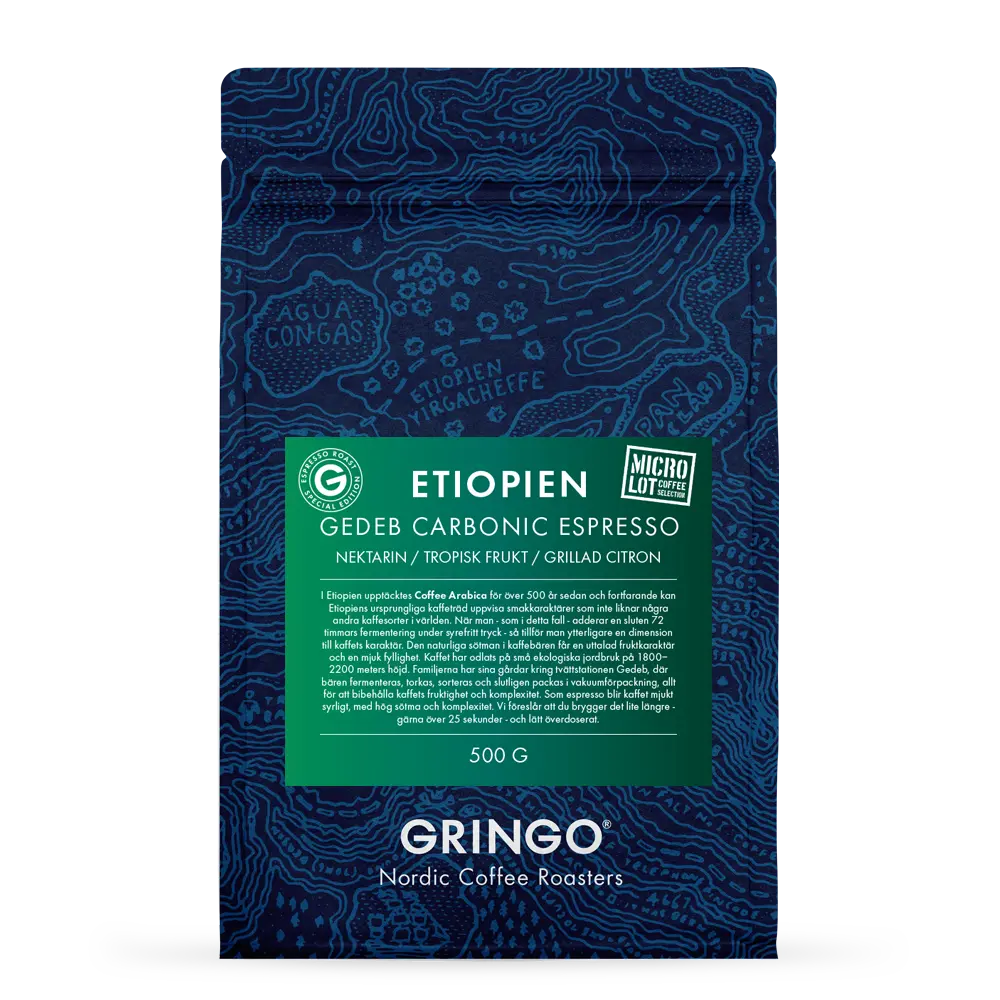 | | |
| --- | --- |
| Weight | 0.50 kg |
| Country | Ethiopia |
| Producer | Mr. Getachew – Gedeb Washing Station |
| REGION | Kochere, Gedeo, Yirgacheffe |
| Altitude | 1800-2200 metre |
| Cultivar | Heirloom |
| process method | Anaerobic Natural |
| Drying Method | Sun on raised beds |
| harvest period | Janyary-February |
GRINGO'S TERMS OF PURCHASE