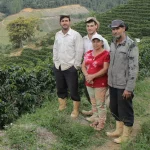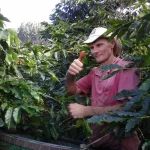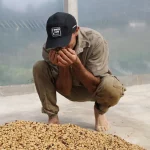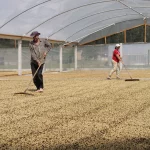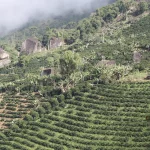 Brasilien Tomazini Family
blackberry jam
.
milk chocolate
.
muscovado suger
During the 2022 harvest, our own Petter worked in the region of Espírito Santo and selected this coffee from the producer Marcos Antônio Tomazini and his family. Marcos is a central figure in the region's coffee production and on his farm Bateio creates truly well-balanced wet-processed coffee.
Sitio Bateia is one of the farms belonging to the village of Espírito Santo and is part of a project that aims to offer the best specialty coffee from the region to roasters all over the world. The coffee from the region of Espírito Santo tastes different from what we are used to from the rest of Brazil, partly due to the soil and climate, but also because most of the coffee from here is handpicked. It is also wet-processed – also called washed – instead of cherry-dried.
In the character we find a recognizable chocolate flavor in the rich sweetness, but also a juiciness and freshness that is balanced by a smooth body. There is also caramel, cocoa and herbs here. A well-balanced and smoothly pleasant coffee in every respect.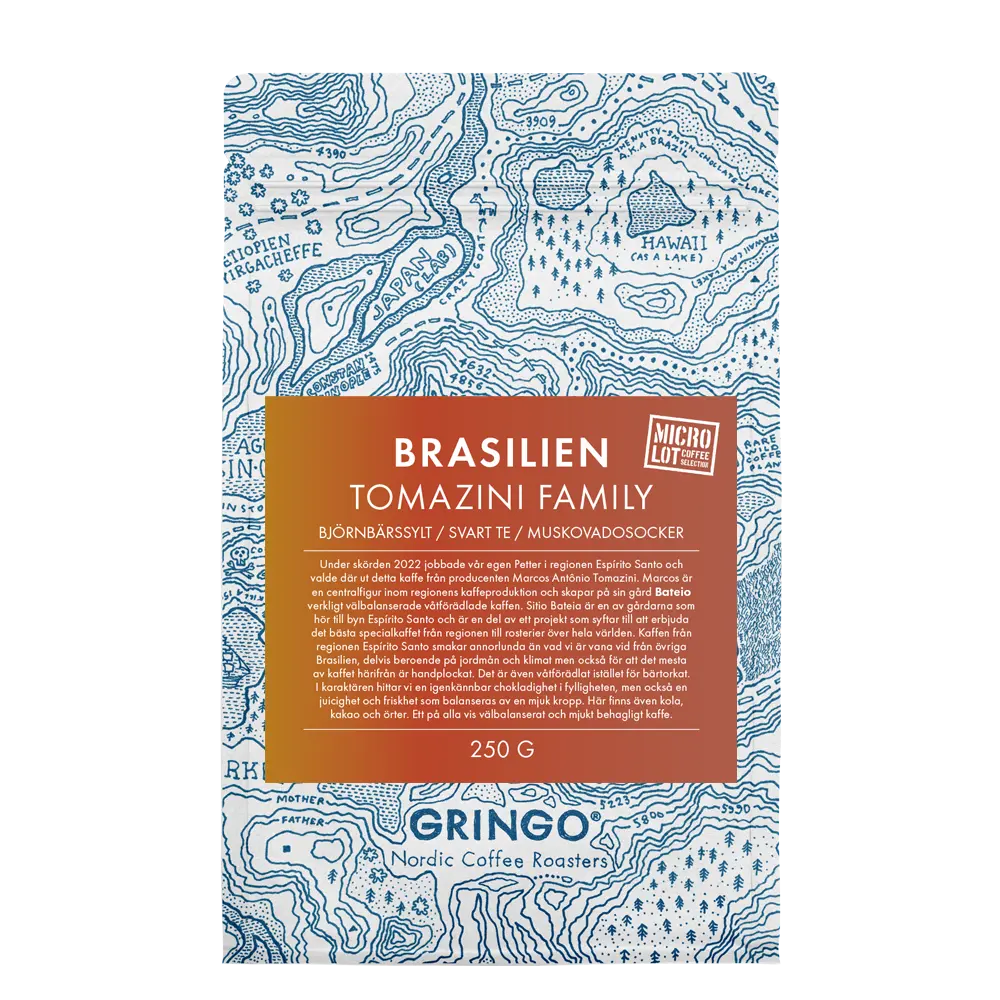 | | |
| --- | --- |
| Weight | 0.25 kg |
| Country | Brazil |
| Producer | Tomazini Family |
| REGION | Espírito Santo |
| Altitude | 900-1100 metre |
| Cultivar | Red and Yellow Catuaí, Catucaí |
| process method | Fully Washed |
| Drying Method | Sun on raised beds under roof |
| harvest period | August 2022 |
| Lot-size | 600 kilo |
GRINGO'S TERMS OF PURCHASE