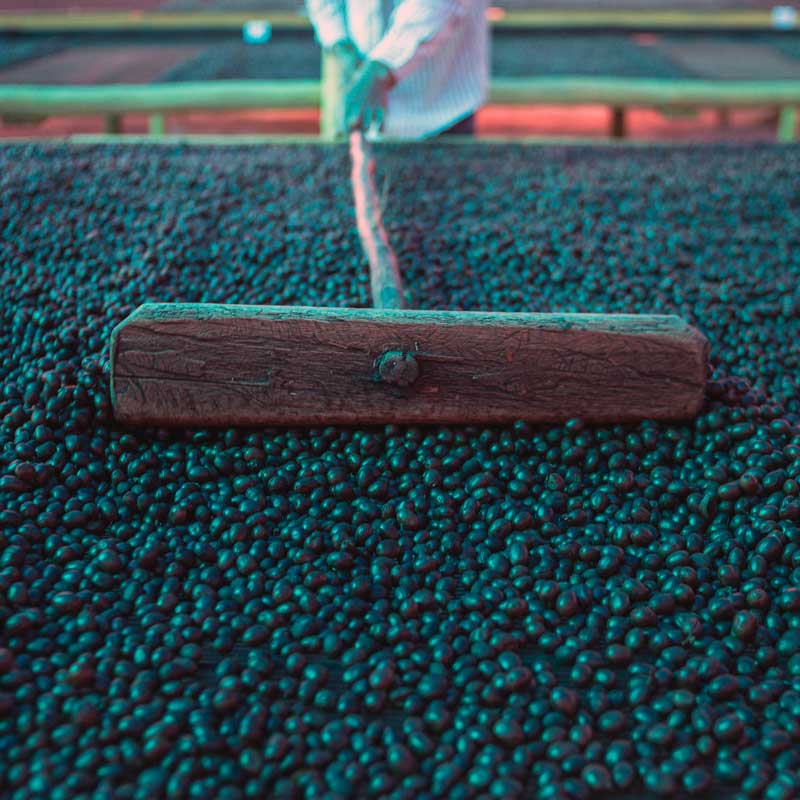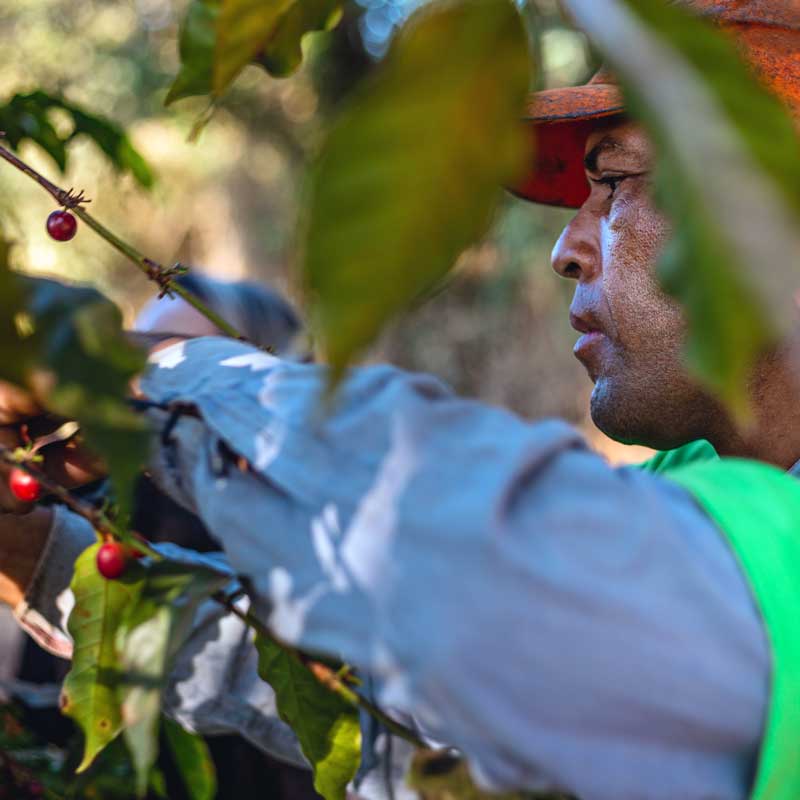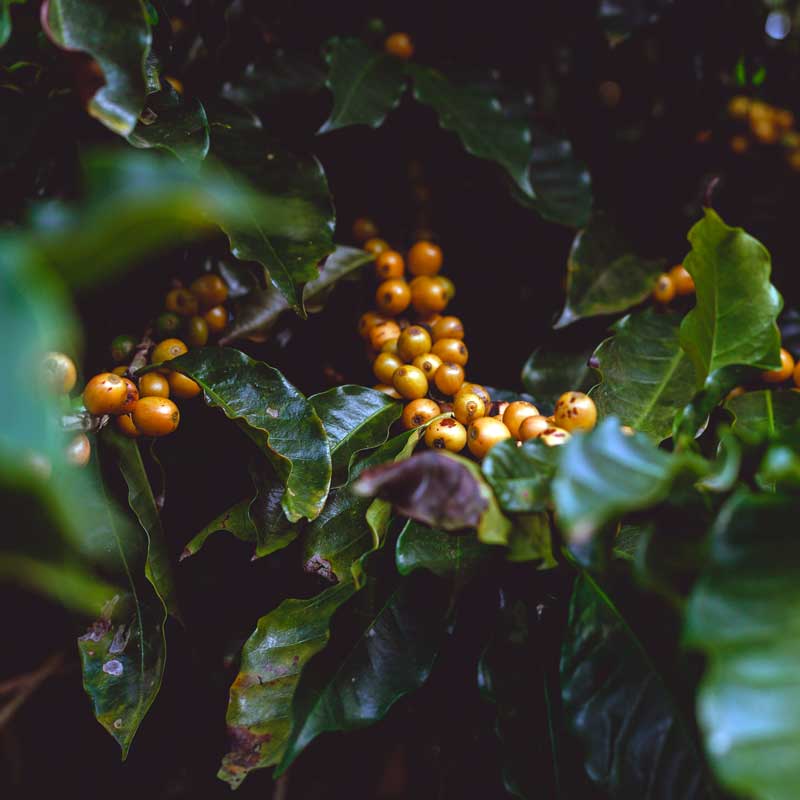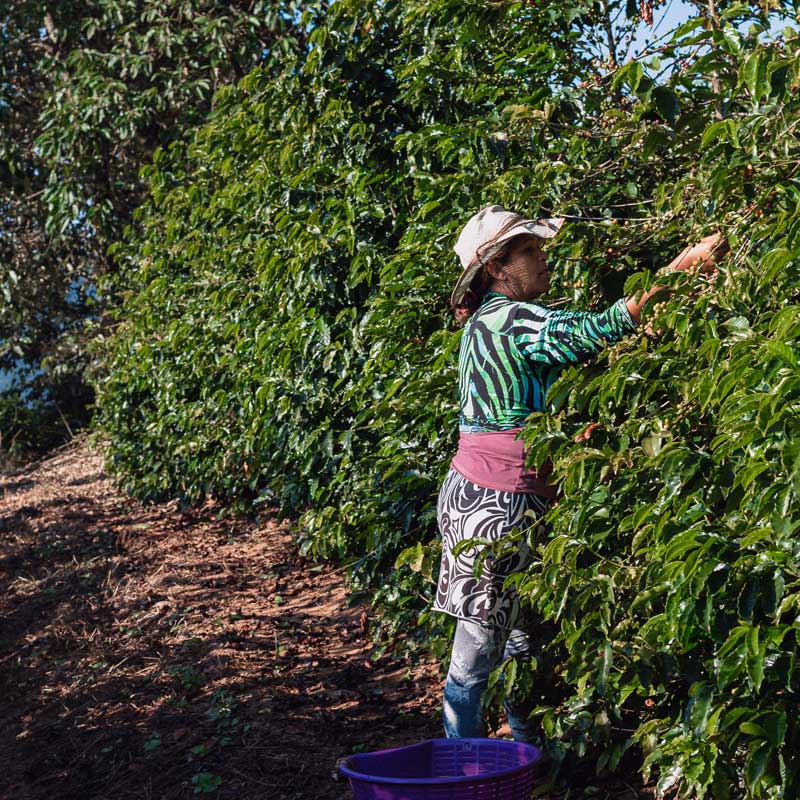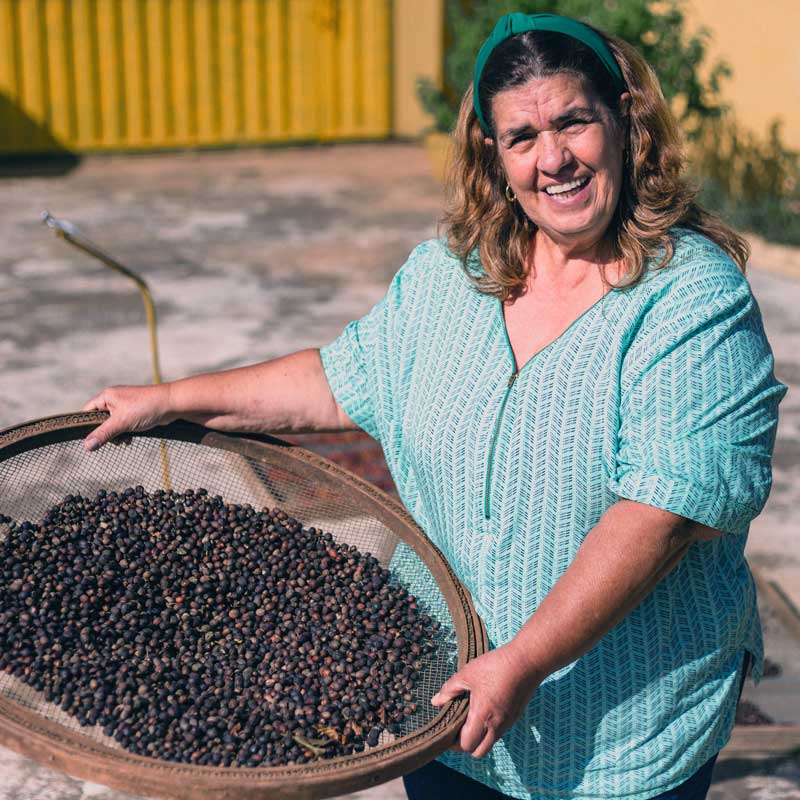 Brasilien Pereira Bourbon Espresso
Berries
.
Hazelnut
.
milk chocolate
Natural micro-lots from Brazil are perhaps the safest choice for a Single Origin Espresso that you can make, here you often find no strong acidity that can disturb the taste experience, but only a sweet and fruity chocolate taste that is easy to like. Fazenda Irmas Pereira is an 850-hectare farm where 330 hectares are planted with coffee of several varieties, including red and yellow Bourbon, which make up this lot. This is a micro lot of 350 kilos where the beans have been dried enclosed in the whole fruit. Naturals form the backbone of the Brazilian coffee industry, but this batch reflects a particularly refined approach to the method where the picking has been extremely controlled and the slow drying has meant a developed fermentation that gives the coffee an incredibly fine body and a round caramel sweetness; perfect for Espresso! 
Antonio Andrade Pereira Filho and Maria da Conceição Costa Pereira decided to invest in coffee farming in Carmo de Minas in the early 70s. They bought 90 hectares of land and started planting the first coffee plants. As these trees grew, the couple's two daughters were soon born: Maria Valeria and Maria Rogéria.
Since childhood, Maria Valeria and Maria Rogeria have enjoyed following in their father's footsteps. Decades later, in 2002, when specialty coffee culture began in Carmo de Minas, Maria Valeria and Maria Rogéria were already managers of their farm. The father retired in 1996. When the father died, the sisters decided not to separate but to make the relationship between them even stronger. Therefore, they changed the name of the farm from Serrado to Irmãs Pereira. 
Things further developed when Carmo Coffees was created by cousins Jacques Pereira Carneiro and Luiz Paulo Dias Pereira Filho. Luiz Paulo is the son of Maria Rogéria. The focus on quality was strengthened even more and new ways of processing the coffee were added: Black Honey, Honey, Double Pass, Sparkler, Natural Unwashed and other types of fermentation.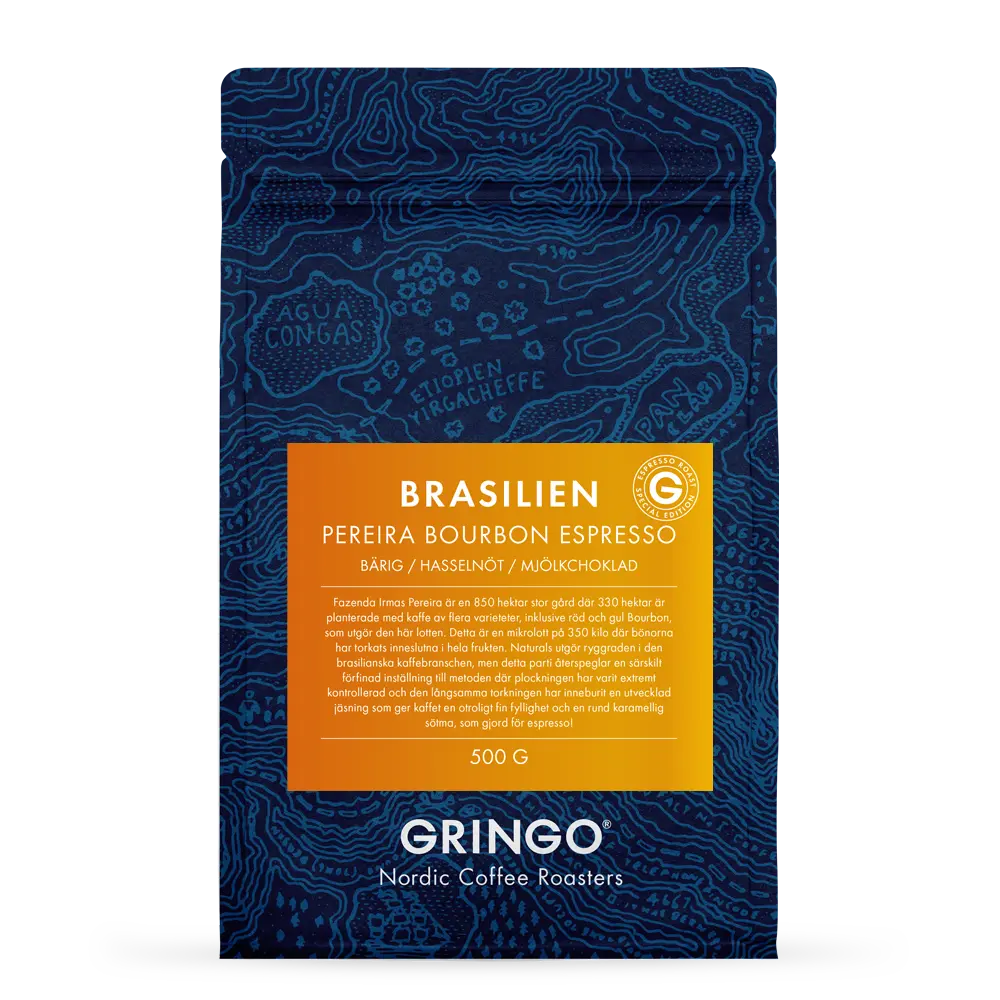 | | |
| --- | --- |
| Weight | 0,5 kg |
| Country | Brazil |
| Producer | Fazenda Irmãs Pereira - Maria Valeria och Maria Rogeria |
| REGION | Carmo de Minas |
| Cultivar | Yellow & Red Bourbon |
| process method | Cherry dried with 24 hour anaerobic fermentation |
| Drying Method | Sun |
| harvest period | August 2022 |
19 grams of coffee to 42-45 grams out. In approx. 30 seconds. The coffee and the profile will, as with many more "exotic" coffees, change over time. The coffee does well to mature for a few weeks in the bag after roasting before it is used for the first time, then the sweetness increases and the acidity softens.
GRINGO'S TERMS OF PURCHASE