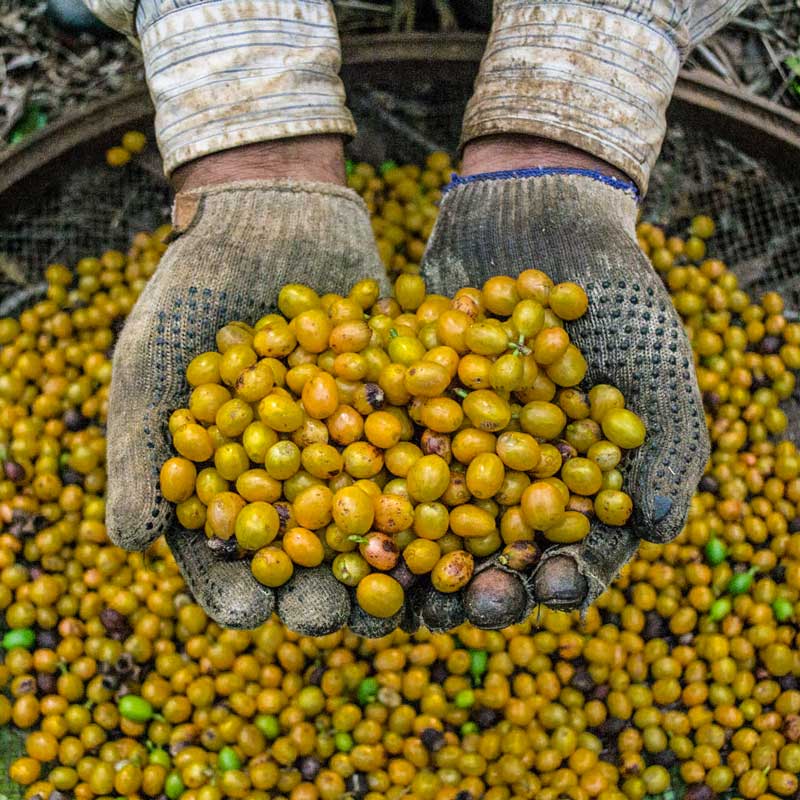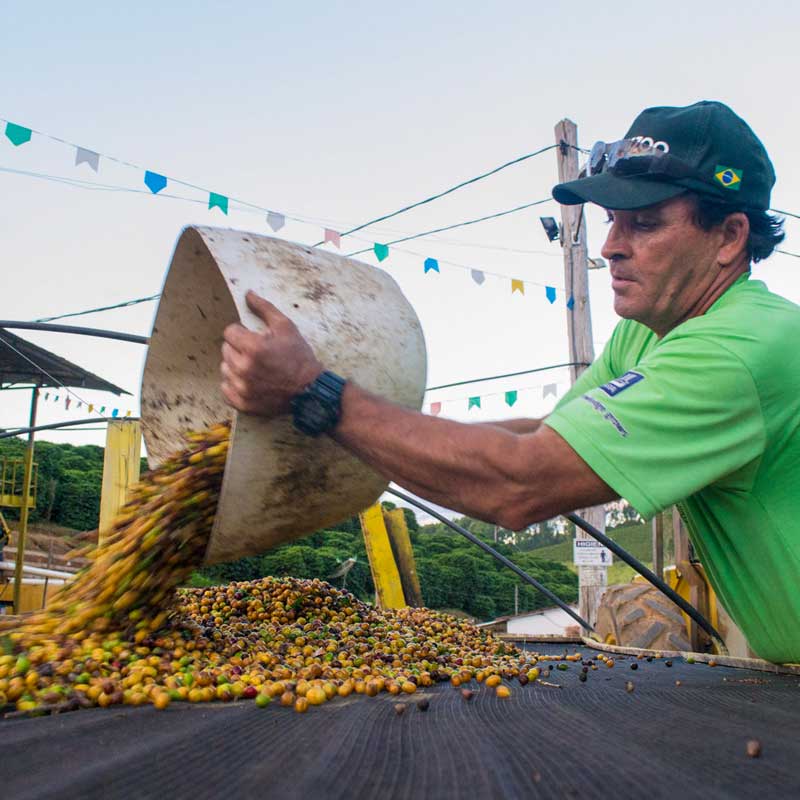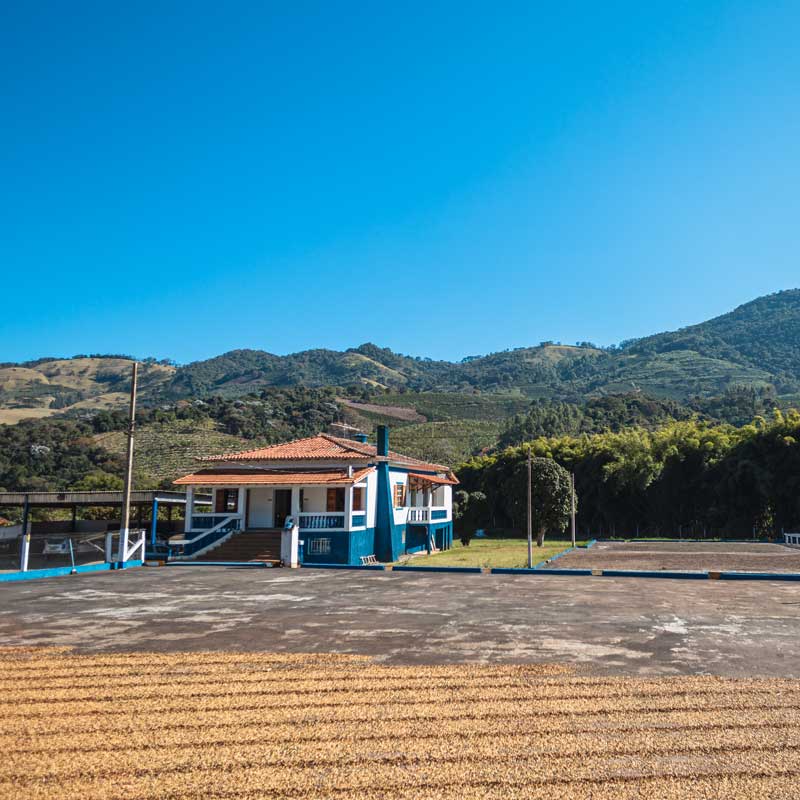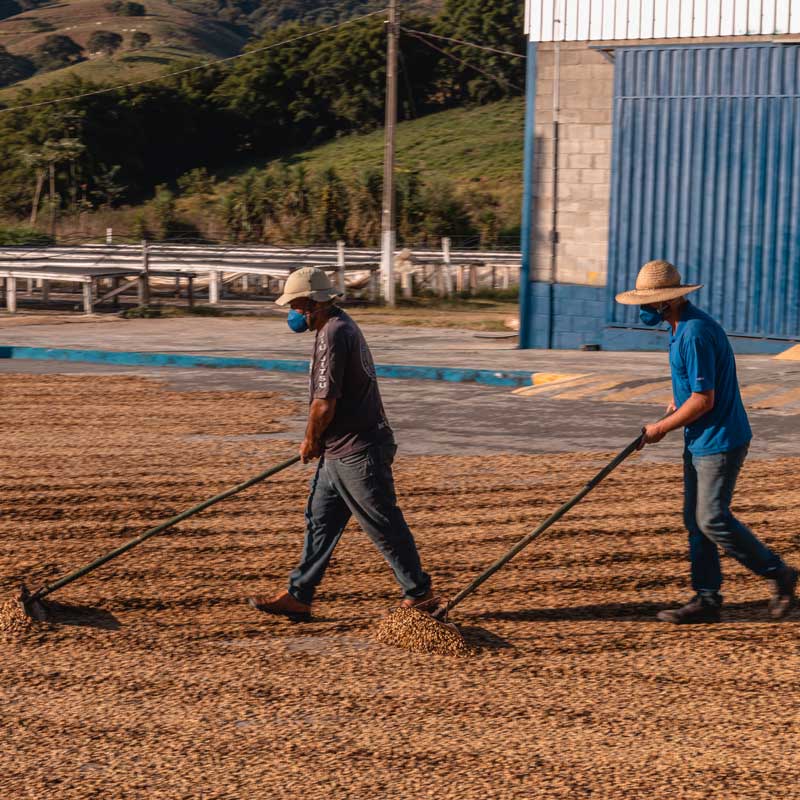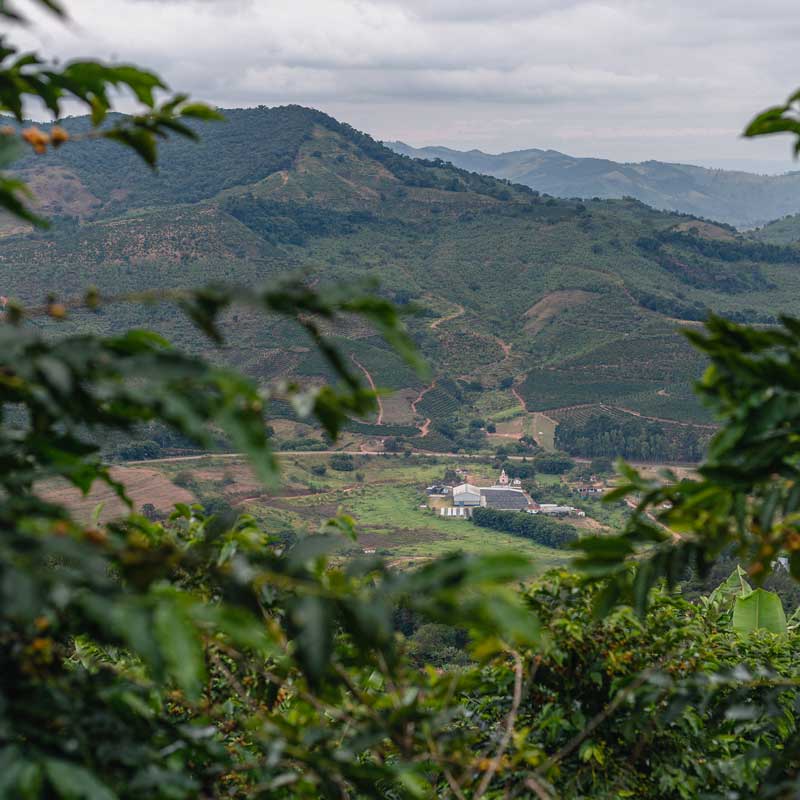 Brasilien Pedra Branca Natural
Hazelnut
.
DARK CHOCOLATE
.
Dried Fruit
This coffee comes from Benefício Pedra Branca, located in the Pedralva region, in the micro-region of Mantiqueira. This is an area with 2000 small and medium-sized coffee producers. Many of these coffee farmers do not have the opportunity to process their coffee themselves after harvest, so when Carmo Coffee - which we have worked with since the start of Gringo - built the Pedra Branca process station on the farm Fazenda Furnas, it became a win-win; finally, this high-lying area could produce specialty coffee all the way from harvest to export. Here, producers are offered state-of-the-art equipment and professional knowledge.
This coffee comes from some of these smaller producers and the coffee has dried slowly in its own cherry, a so-called Natural. The goal is to been to create a clear sweet coffee with classic Brazilian tones of chocolate, dried fruit and roasted hazelnuts.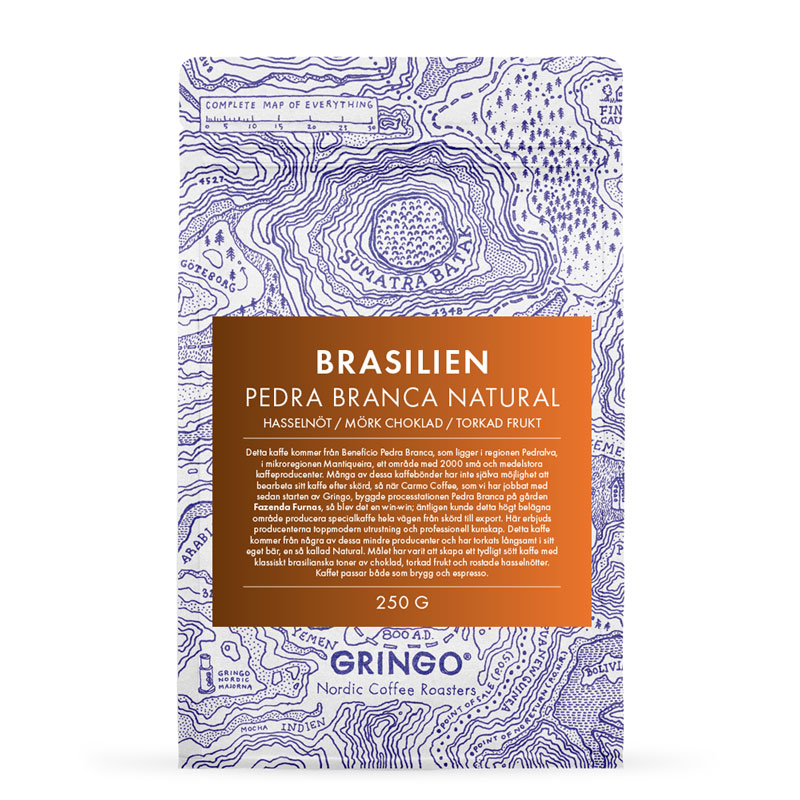 | | |
| --- | --- |
| Weight | 0.25 kg |
| Country | Brazil |
| Producer | Small Family farms |
| REGION | Mepas de la Montaña |
| Altitude | 1450 – 1550 |
| Cultivar | Typica |
| process method | Naturally dried |
| Drying Method | Sol på upphöjda bäddar och betongfält |
| harvest period | February-April |
| Lot-size | 9000 kilo |
Pedra Branca Natural has a medium to dark roasting profile and a character of chocolate and hazelnuts. This in combination that makes it perfect for both filter and espresso.
GRINGO'S TERMS OF PURCHASE