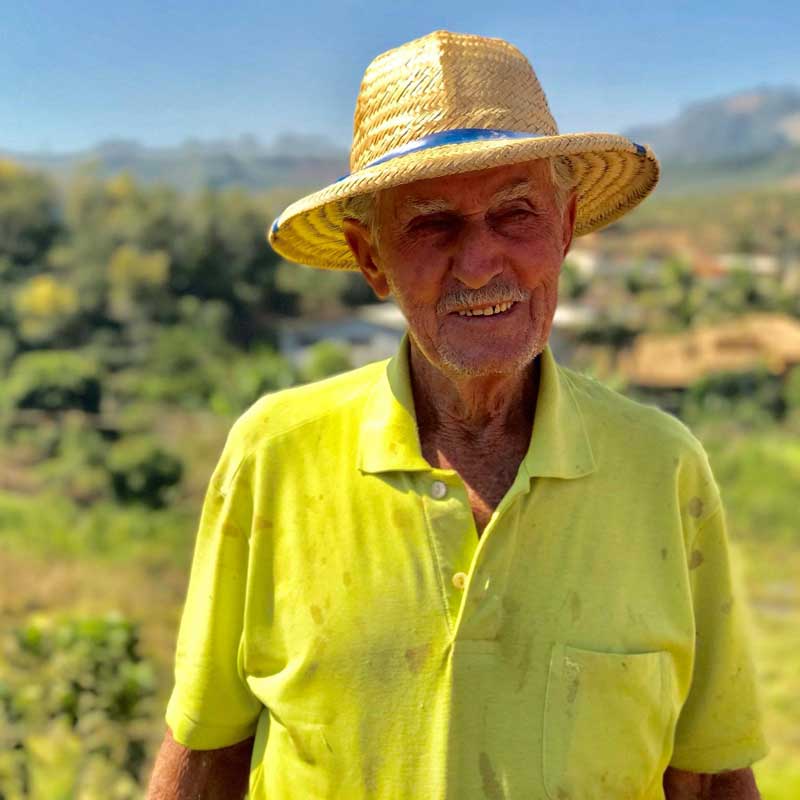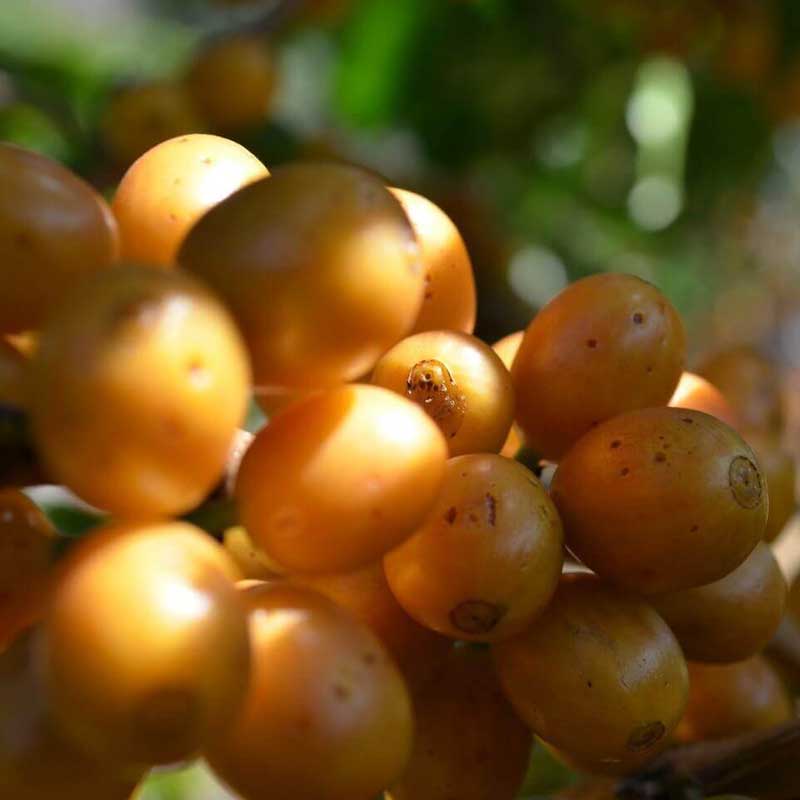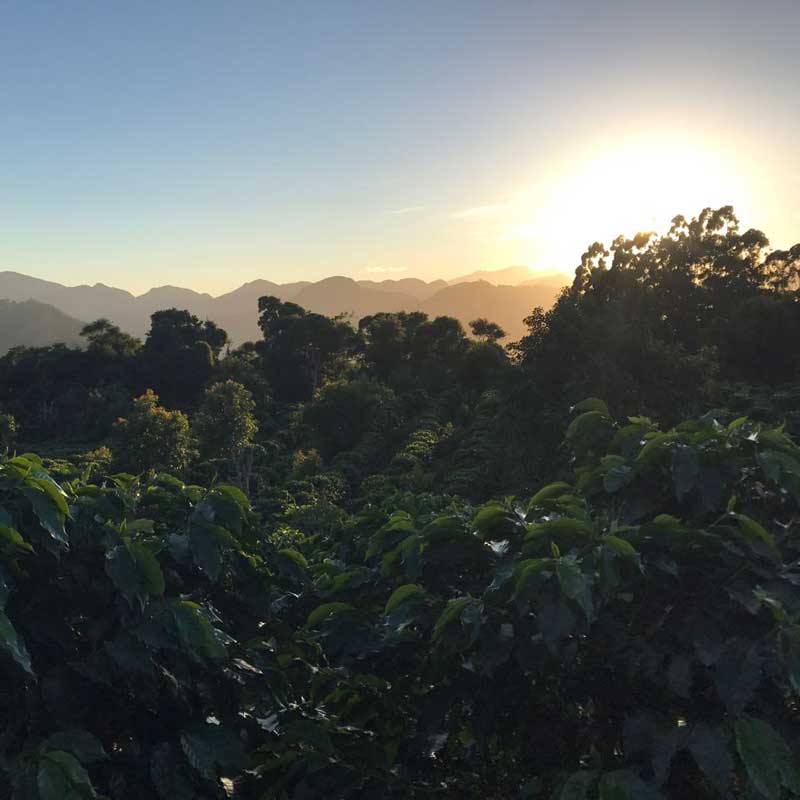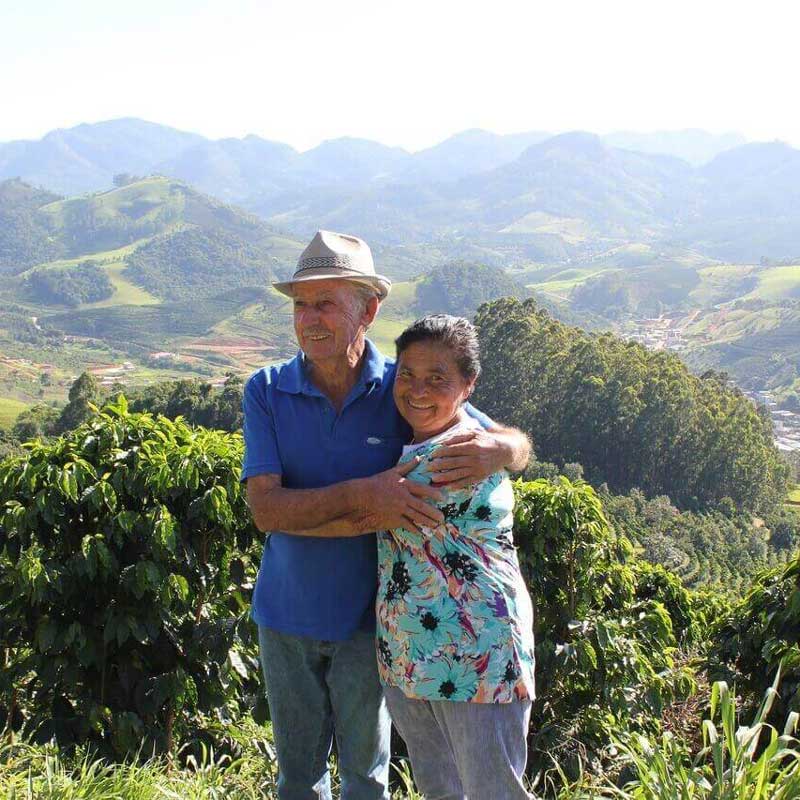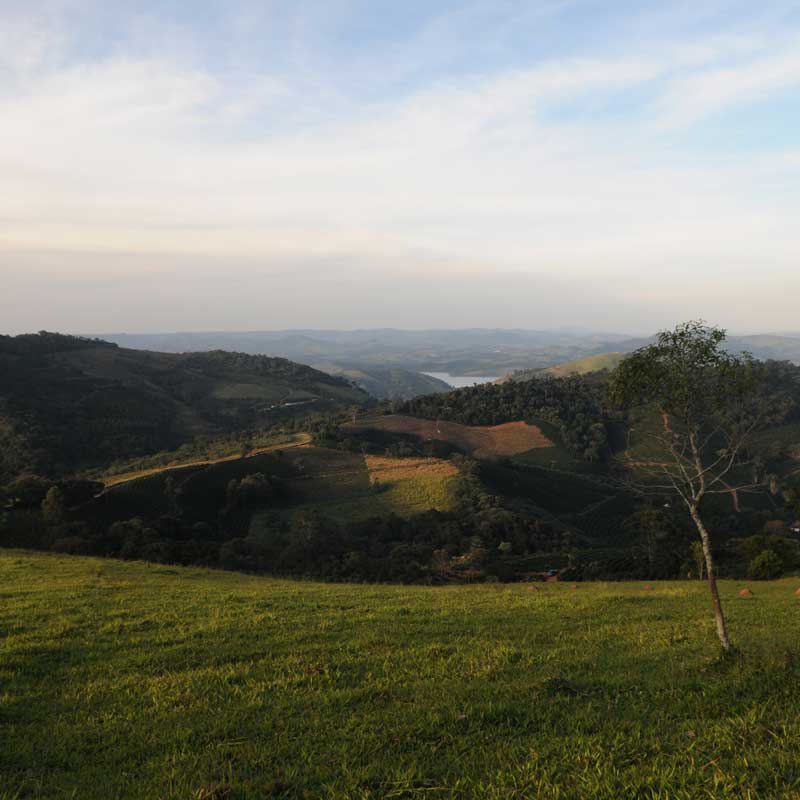 Brasilien Fazenda Klem Organic
Hazelnut
.
bubblegum
.
DARK CHOCOLATE
On the farm Fazenda Klem, coffee is a family affair. Nagipe Viana Klem, the family's patriarch, began working with coffee in the mid-1950s, and the children have continued in his spirit ever since. The farm is now divided into several parts and is used by the five sons in the Klem family. Ever since the start, they have had a clear vision to grow quality coffee in harmony with nature.
Fazenda Klem today consists of 130 hectares of land in the Matas De Minas region, and is part of a beautiful forest that stimulates a lively ecosystem. The farm is located at altitudes between 900 and 1250 m. above sea level. The farm has an excellent combination of polyculture between coffee, avocado and banana trees. This lot is a natural Catuai and in the cup it means that the coffee has a character of dark chocolate, nuts & caramel. It is great both as a filter and espresso.
Organic Certified.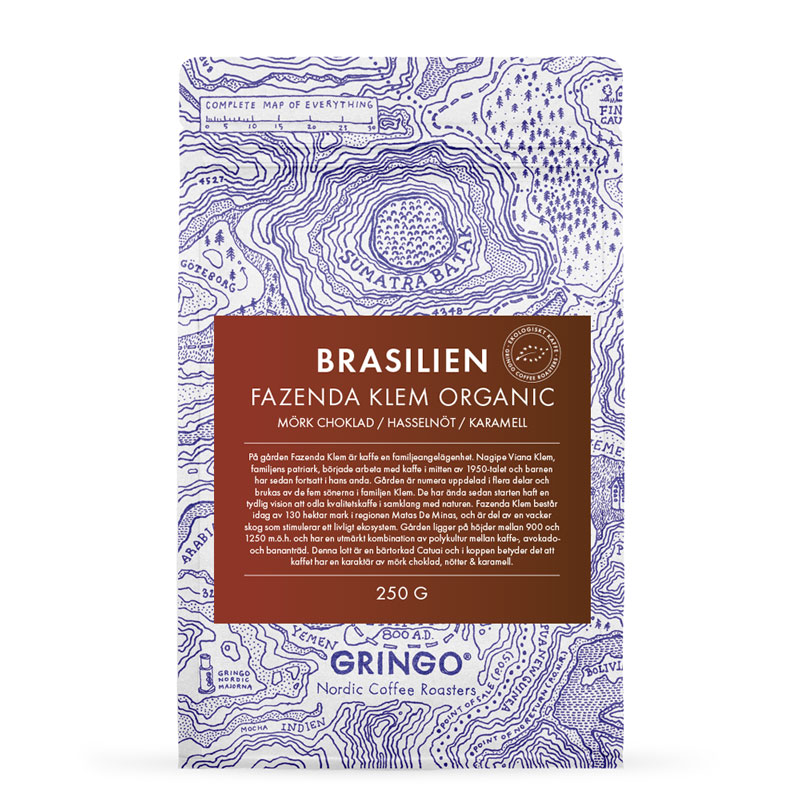 | | |
| --- | --- |
| Weight | 0,25 kg |
| Country | Brazil |
| Producer | Fazenda Klem |
| REGION | Luisburgo, Minas |
| Altitude | 950-1200 |
| Cultivar | Gul catuai |
| process method | Natural |
| Drying Method | Sun |
| harvest period | May-July |
| Lot-size | 12000 kilo |
Fazenda Klem har en mellanmörk rostningsprofil och en karaktär av choklad och hasselnötter. Detta i kombination gör att kaffet passar lika bra för brygg/pour over som espresso.
GRINGO'S TERMS OF PURCHASE